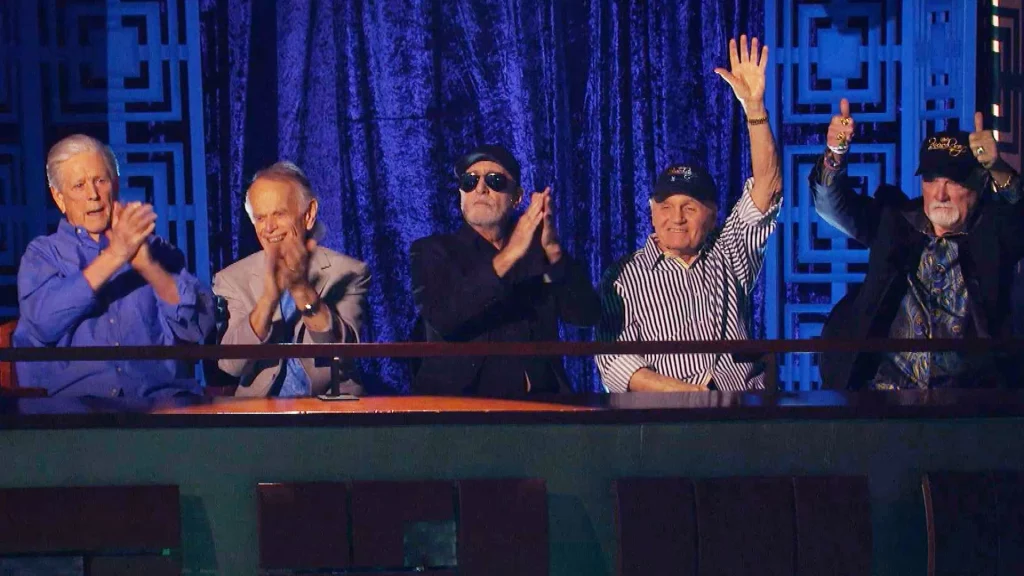 Beck sings "Sloop John B." Weezer does "California Girls," Brandi Carlile croons "In My Room," Norah Jones handles "The Warmth of the Sun" and John Legend takes on "Sail On Sailor" in the music special "A Grammy Salute to The Beach Boys" (CBS, 8 p.m.). 
Sure, big names like Bruce Springsteen and Elton John show up, but only in pre-taped endorsements to the work of Brian Wilson and his band. Other performers include My Morning Jacket, St. Vincent, leAnn Rimes, Mumford & Sons, Little Big Town and Hanson. And the somehow reunited band in question sits in a box to watch it all.
Connor's wedding somehow takes place on "Succession" (HBO, 9 p.m.).
"Catching Lightning" (Showtime, 8 p.m.) is a new four-part documentary series about UFC fighter "Lightning Lee Murray and a bank robbery attempt. 
Professors turn to the union to keep the school from firing "Lucky Hank" (AMC, 9 p.m.).
"Tournament of Champions" (Food, 8 p.m.) names its winner and awards its $100,000 prize. 
Charlie is Emma's latest CIA asset on "The Company You Keep" (ABC, 10 p.m.).
Girls on "Yellowjackets" (Showtime, 9 p.m.) have a strange hangover.