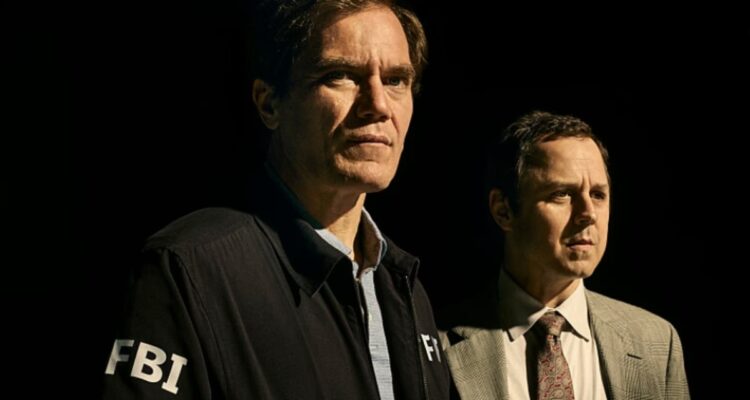 Michael Shannon and John Leguizamo reprise their roles from the 2018 miniseries "Waco" for a five-episode sequel of sorts. "Waco: The Aftermath" (Showtime, CMT, Paramount, 10 p.m.) looks at not only the rise of right wing militias that led to the Oklahoma City bombing and Jan. 6, but the trial of surviving Branch Davidians and the rise of David Koresh rise at the compound, taking over from the original founder, cannily played by J. Smith-Cameron — none other than Geri from "Succession." It's all part of the smart casting that includes Giovanni Ribisi, Shea Whigham, Gary Cole, David Constable and Sassier Zamata.
It's a well-balanced and well-researched reconsideration of the tragedy that moves quickly and tries not to go too easy on the cultists. And it's likely to get a ratings boost from being simulcast on two cable networks. 
The fourth and final season of "Barry" (HBO, 10 p.m.) begins with the title character in jail. 
"Love is Blind" (Netflix, 8 p.m.) has a live reunion — its first live staging of such an event, following Friday's finale. Which means the questions from hosts Nick and Vanessa Lachey are likely to be even worse than usual. 
There is a lot of fallout following last week's "Succession" (HBO, 9 p.m.) which, if you haven't yet heard what happened, you are better insulated than I. 
"Lucky Hank" (AMC, 9 p.m.) hosts the annual English department dinner. 
NBA Playoffs have more first games, with Lakers at Memphis (ABC, 3 p.m.), Miami at Milwaukee (TNT, 5:30 p.m.), Clippers at Phoenix (TNT, 8 p.m.) and Minnesota at Denver (TNT, 10:30 p.m.).