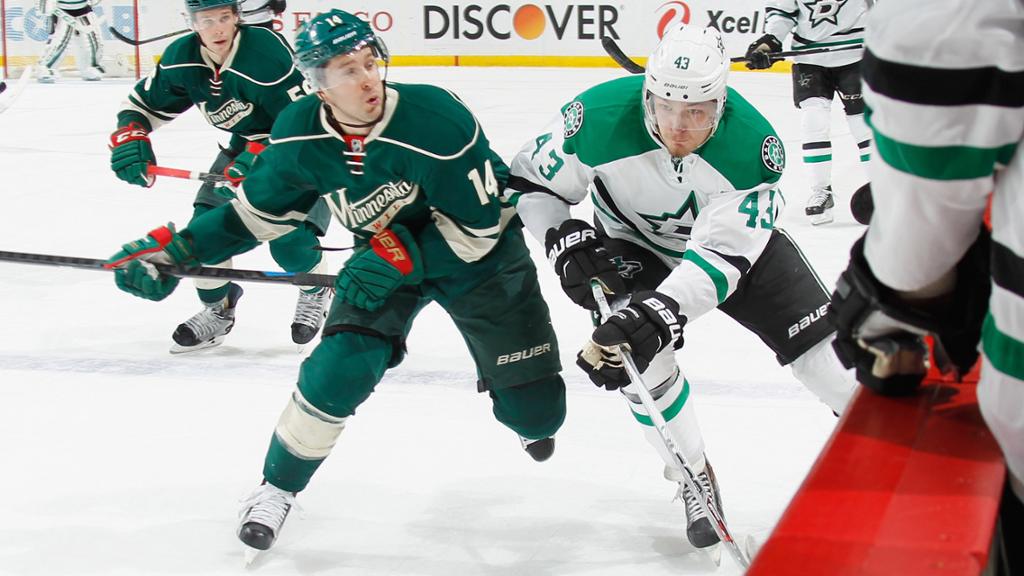 The Stanley Cup Playoffs begin with Round 1 games that include Islanders at Carolina (ESPN2, 7 p.m.) and Florida at Boston (ESPN, 7:30 p.m.) in the East, and Minnesota at Dallas (ESPN2, 9:30 p.m.) and Los Angeles at Edmonton (ESPN, 10 p.m.) in the west.
"Perry Mason" (HBO, 9 p.m.) turns to Strickland to stay ahead of the prosecution.
Costello ties up some loose ends before leaving London on "Rain Dogs" (HBO, 10 p.m.).
"9-1-1" (Fox, 8 p.m.) responds to an emergency at a bodybuilding competition.
Financing a new business is a problem on "The Neighborhood" (CBS, 8 p.m.).
"The Voice" (NBC, 8 p.m.) begins its knockout rounds, with Reba McEntire as a mentor.
Dan Laura and Alley Mills of "The Wonder Years" appear in a new episode of "Fantasy Island" (Fox, 9 p.m.).
"All American" (CW, 8 p.m.) hopes to revive the football program.
The Chihuahua – New Mexico border region is visited on the season finale of "La Frontera with Pati Jinich" (PBS, 9 p.m., check local listings). 
"You, Me & My Ex" (TLC, 9 p.m.) returns for a new season, with more couples with a partner who is still close with an ex.