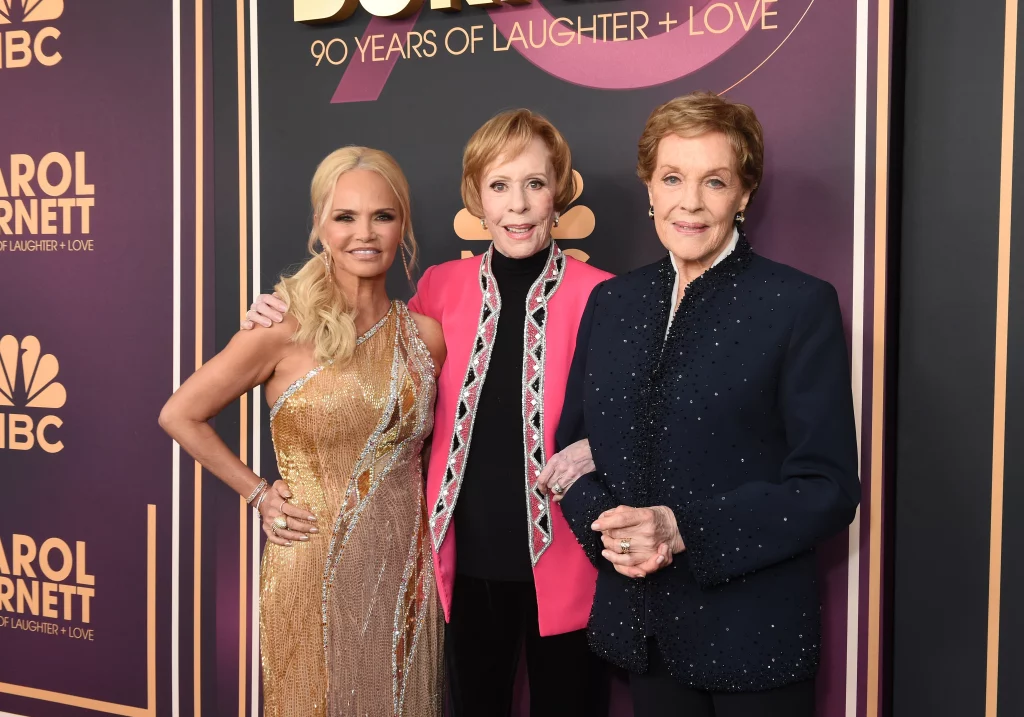 Although her popular comedy hour ran for 11 seasons on CBS, including the entirety of the 1970s, the birthday special "Carol Burnett: 90 Years of Laughter + Love" (NBC, 8 p.m.) runs on a rival network. But a milestone birthday is a milestone birthday and amid the clips of her work, there will be performances from Bernadette Peters, Billy Porter, Jane Lynch and Katy Perry.
Others on hand include her friends Julie Andrews and Kristen Chenoweth, with whom she's pictured above, as well as Amy Poehler, Cher, Ellen DeGeneres, Cher, Kristen Wiig, Lily Tomlin, Lisa Kudrow and Steve Carell, among others. It does last two hours.
The new series "Saint X" (Hulu, streaming) has a familiar premise: a student goes missing at a tropical island vacation. But it's so chopped up into different time periods, flashing forward and way back to childhood for multiple characters. And because it's a series, in what seems like a lower rent "White Lotus," it takes a long time to get off the ground (and looks pretty racist). 
Being one of the richest men in the country has allowed David Rubenstein to realize one dream: being on TV. Compared to his inordinately dull talk show, his new "Iconic America: Our Symbols and Stories with David Rubenstein" (PBS, 10 p.m., check local listings) is quite an improvement. It examines different aspects of the nation — starting with Fenway Park — in a series produced in part by Sam Pollard. Among the interviewees in the premiere is David Ortiz.
"Aquaifina is Nora from Queens" (Comedy Central, 10:30 p.m.) returns for its third season.