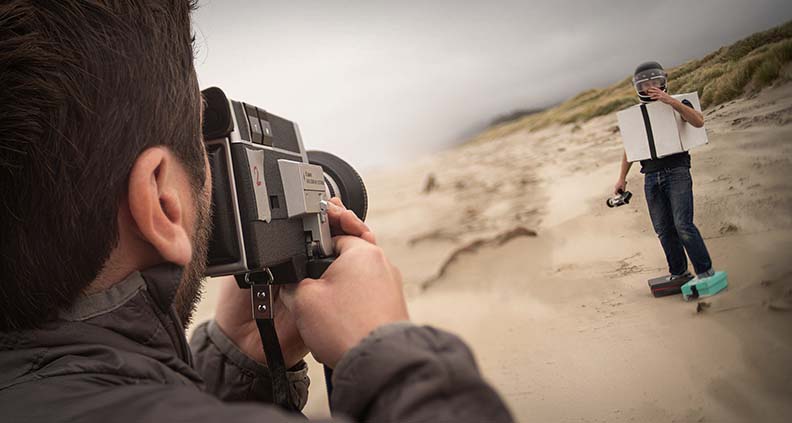 Reed Harkness was an amateur filmmaker who found a perfect subject for his work in his little brother Sam. In doing so he also accidentally captured family trauma when their mother suddenly disappeared without a trace. The extraordinary thing about the resulting documentary "Sam Now," is that the two go looking for her and find her, and everyone has to adjust when she pops back to say hello. And that's all filmed too. Showing the change in Sam from age 11 to 33 is part of the charm of the film that premieres on "Independent Lens" (PBS, 10 p.m., check local listings).
The 147th Westminster Kennel Dog Show (Fox Sports 1 and 2, 1 p.m.) is live from the USTA Billie Jean King National Tennis Center in Queens, N.Y. The primetime show begins at 7:30 p.m.
Top contestants return for the made-for-TV tournament, "Jeopardy! Masters" (ABC, 8 p.m.), hosted by Ken Jennings. 
"Will Trent" (ABC, 9 p.m.) has a two hour, two-part first season finale. 
Miep tries to reconcile her old life with her new one on the limited series "A Small Light" (National Geographic, 9 p.m.). 
"White House Plumbers" (HBO, 9 p.m.) plunder on. 
The animated "Spirit Rangers" (Netflix, streaming) returns for a second session. 
Jason Priestley stars ad a doctor who gets comeuppance from his three ex-wives in the second season finale of "Fantasy Island" (NBC, 10 p.m.). 
Playoffs continue on "The Voice" (NBC, 8 p.m.).