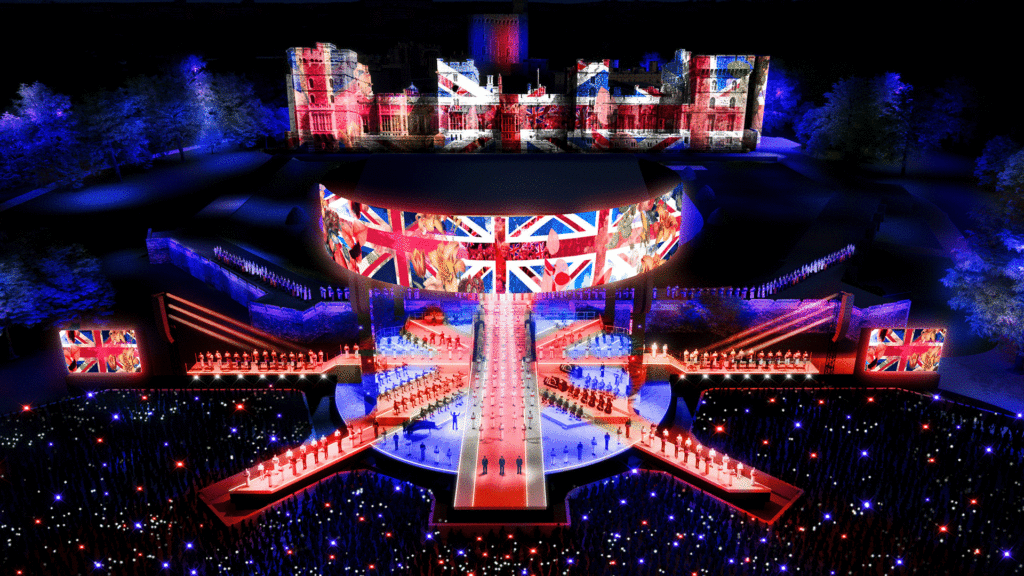 Historians please note: The best talent that The Coronation Concert (PBS, 3 p.m., check local listings) for King Charles III could get were the judges from "American Idol" — Katy Perry and Lionel Richie. Also on the bill for the live concert at Windsor Castle is a singer who's done more time as a reality judge, Nicole Scherzinger. 
Elton John famously turned down the gig, but Steve Winwood will be there. The Spice Girls said no, but the boy band Take That will be there (minus Robbie Williams, who also bowed out as a solo act). Adele declined, but Andrea Bocelli will sing. Hugh Bonneville of "Downton Abbey" fame hosts.
It's preceded by "Sing for the King" (PBS, 2 p.m.), a feature about the formation of the national choir that will also sing at the Coronation Concert. 
Later, Perry and Richie return to "American Idol" (ABC, 8 p.m.) to rejoin fellow judge Luke Bryan just in time to pick the Top 20 in Hawaii. Judges get help from Alanis Morrisette and Ed Sheeran. 
Drew Barrymore has pulled out as host of the fan-voted 2023 MTV Movie & TV Awards (MTV, 8 p.m.) at the last minute because of the writers' strike. The event is still happening, but won't have a live audience and will be filled with many of the same planned clips and sneak peeks. It will apparently still be simulcast on BET, CMT, Comedy Central, Nickelodeon, Paramount, Pop, TV Land and VH1.
Still slated as planned is "Billboard: Mujeres Latinas en la Música" (Telemundo, 9 p.m.), or "Billboard's Latin Women in Music" with awards going to Shakira, Ana Gabriel, Emilia, Maria Becerra, Evaluna, Goyo and Thalia. Performers will include JP Saxe, Evaluna, Ludmilla and Emilia. Ivy Queen and Jacqueline Bracamontes host.