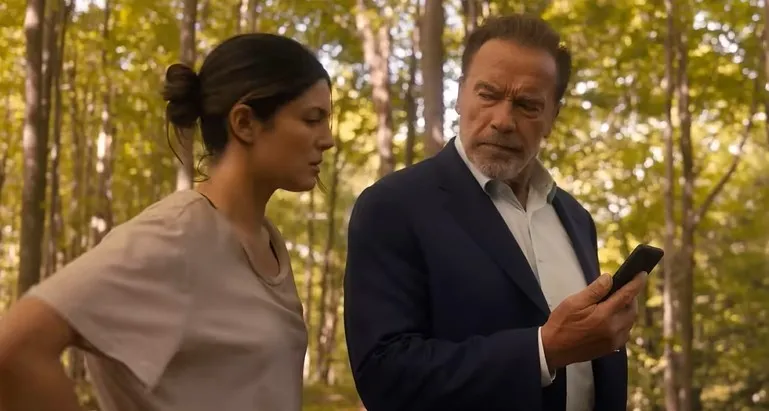 Following Sylvester Stallone and Kevin Costner, Arnold Schwarzenegger is the latest 80s box-office star to make his debut in a TV series. His "FUBAR" (Netflix, streaming), in fact, is almost exactly like any one of his minor action flicks, about a newly-retired CIA operative with unlikely James Bond-like skills, who is pulled back into service for one last case, only to find that his own daughter (Monica Barbaro of "Top Gun: Maverick") has been an even tougher agent for a decade. They bicke.
 It's dumb, unconvincing and barely watchable. If you didn't know better, someone put it together during the writers' strike, it's so clumsily penned. As such, the show's crude acronym is a fairly accurate description. 
Morgan Freeman narrates the four part history "100 Years of Warner Bros" (Max, streaming), about the storied Hollywood studio (that happens to own the recently renamed streaming site). 
"Wild Life" (National Geographic, 9 p.m.) is the cable debut of the documentary about a couple of former delinquents turned clothing entrepreneurs Kristine McDivitt Tompkins and Douglas Tompkins who buy more than a million acres of the South American wilderness for preservation. It's from filmmakers Elizabeth Chai Kvasarhelyi and Jimmy Chin, whose successful earlier work, "Free Solo" (National Geographic, 7 p.m.) also gets a replay. 
"The Kardashians" (Hulu, streaming) return for another season. I can't keep up.
Chyna Layne stars as a judge with a variety of problems, including one that is life threatening in the new psychological thriller "Judge Me Not" (ALLBLK, streaming), created by Judge Lynn Tyler of TV's current "Divorce Court."