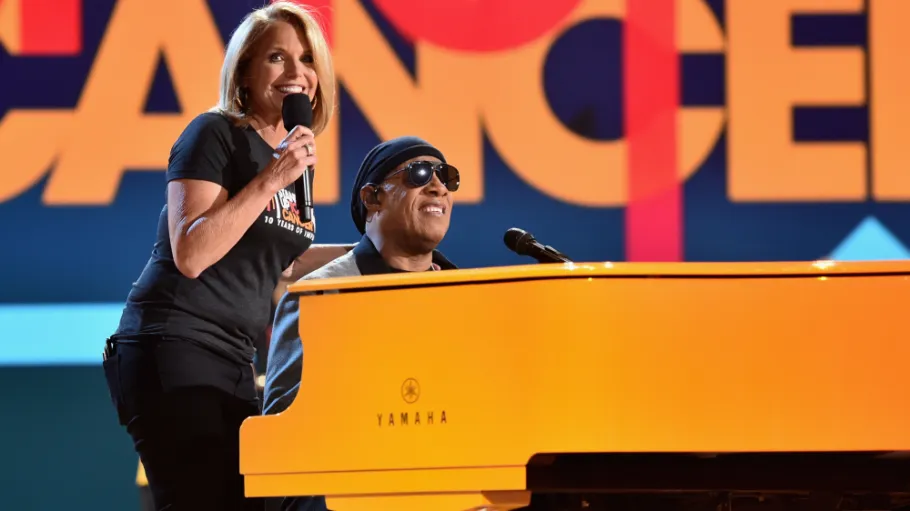 The eighth annual Stand Up to Cancer (ABC, CBS, NBC, Fox, Lifetime, IFC, HBO, Showtime, Starz, 8 p.m.), the closest thing to an end-of-summer telethon, is back with stars and updates on cancer research.
The stars will include Elizabeth Banks, Jessica Biel, Don Cheadle, Katie Couric, Danai Gurira, Tony Hale, Ken Jeong, Maria Menounos, Julianne Moore, Tig Notaro, Jimmy Smits, Eric Stonestreet and Justin Timberlake.
Plus there will be clips from past shows and appearances by Jack Black, Jon Hamm and Matthew McCanaughey, as well as past performances by Brittany Howard and The Who (but maybe not the duet between Katie Couric and Stevie Wonder from the 2018 event, above).
The first of a four-part series "Giuliani: What Happened to America's Mayor?" (CNN, 8 p.m.) retraces the path of the former mayor and prosecutor who once championed the organized crime act RICO has now been charged under it.
"The Wild Sides" (BBC America, 8 p.m.) ends its short run with animals returning to Mashatu after the rains.
Pies with a decorative crust is the assignment on "Great Chocolate Showdown" (CW, 8 p.m.).
"Recipe for Disaster" (CW, 9 p.m.) has dinosaurs and storms interrupt its goal on the first of two back-to-back episodes.