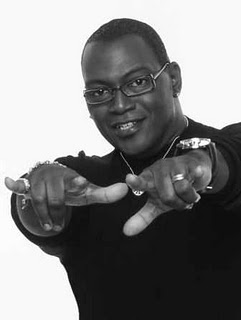 Let's see: Kara DioGuardi is officially out as "American Idol" judge as of today. Ellen DeGeneres quit in July. Simon Cowell put in his notice in January. Paula Abdul quit a year ago.
For all the names that have been bandied about as new judge on "Idol," from Steven Tyler to Jennifer Lopez, not one has been officially signed.
Which means this: As of today, the "American Idol" judging panel is all Dawg.
Randy Jackson, Randy Jackson and Randy Jackson.
So when a hopeful young star auditions, moves on, or performs live on the show, the one and only judicial reaction will be something along the lines of:
"Yo, yo, yo: Check it out. When I heard you were doing this song, I was like whoa, really? Cause this is a big, big song. And you have some good pipes and all. But you know what? You worked it out. You did your thing. You really did your thing. But for me dawg, it was just aight. Just aight, dawg."
Which is something I think Supreme Court Justice Thurgood Marshall used to say.