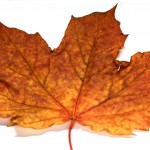 There seems to be a little life in Fridays on TV, which in recent seasons has been left for dead by networks. But only a little. Here's how the week rounds out in our survey of the new fall TV season:
NEW SHOWS
"Blue Bloods" (CBS, 10 p.m., starts Sept. 24). Seems, on paper, to be one of the most promising dramas on TV, from its cast of Tom Selleck, Bridget Moynahan, Bobby Cannavale and Donnie Wahlberg to its writing staff. But the idea that one family that includes the police commissioner, a street cop, a detective and a district attorney, can control all facets of a single case in a city as large as New York City is a little far fetched.
"Outlaw" (NBC, 10 p.m., started Sept. 15) has an even more preposterous premise: That a young, sitting Supreme Court justice would quit in frustration, become a defense attorney, and in the first episode, help try the capital case he had previously been hearing. Jimmy Smits is a big personality as the ex-judge but there's not much support in the cast.
"School Pride" (NBC, 8 p.m., Oct. 15). Hasn't been sent for review yet, but it appears to be an "Extreme Makeover: School Edition" in that a team comes to help rebuild schools in communities in a very short period of time. Among its producers is Cheryl Hines of Curb Your Enthusiasm.
RETURNING:
"Medium" (CBS, 8 p.m., returns Sept. 24), "Human Target" (Fox, 8 p.m., Oct. 1), "Smallville" (The CW, 8 p.m.,Sept. 24), "CSI: NY" (CBS, 9 p.m., Sept. 24), "The Good Guys" (Fox, 9 p.m., Sept. 24), "Supernatural" (The CW, 9 p.m., Sept. 24.
OF NOTE ON CABLE
"The Increasingly Poor Decisions of Todd Margaret" (IFC, 10 p.m., starts Oct. 1). David Cross may be more successful in parlaying his "Arrested Development" cred than Will Arnett will be on his own network sitcom. Here, Cross plays a hapless employee who goes overseas in a marketing task that only gets more and more flubbed.