Generations of great soul music were represented by the deaths Monday of two songwriting giants.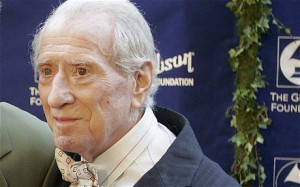 Jerry Lieber, half of the classic songwriting duo of Lieber and Stoller, died after a lingering illness at 78 in Los Angeles.
Another writer that was at his best as part of a strong songwriting team, Nickolas Ashford, died at age 69 in New York Monday after a bout with throat cancer.
Even a partial list of each man's enduring hits are staggering. Both worked with key life long collaborators — in Lieber's case, of course, Mike Stoller; in Ashford's case, his wife, fellow songwriter and for a time, hit recording partner Valerie Simpson.
Lieber and Stoller's hits started with songs that started like traditional R&B  classics — "Kansas City" and "Hound Dog" — and later included "Jailhouse Rock," "King Creole," "There Goes My Baby," "Poison Ivy," Ruby Baby," "Youngblood," Searchin,'" "Yakety Yak," "Charlie Brown," Along Came Jones," "Smokey Joe's Café," "Love Potion No. 9," "On Broadway," Spanish Harlem," "I Who Have Nothing" and "Is that All There Is?"
Lieber was the lyricist of the duo, therefore responsible for all the humor in the songs, particularly those they wrote for the Coasters. But there was also a sardonic quality as well, best exemplified by the hit they wrote for Peggy Lee, "Is That All There Is?"
They remained a force in music, with their songs the basis of the popular Broadway show "Smokey Joe's Café." Their songbook was the theme on "American Idol" last May, when the much more elusive Lady Gaga was guest mentor.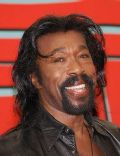 The engine for dozens of the most richly romantic songs ever produced by Motown, the legacy of Ashford and Simpson began with a huge 1966 hit for Ray Charles, "Let's Go Get Stoned."
At Motown, their classsics included "Ain't No Mountain High Enough," "Your Precious Love," "Ain't Nothing Like the Real Thing," "You're All I Need to Get By," "Reach Out and Touch (Somebody's Hand)," "I'm Every Woman" and "I'm Gonna Make You Love Me." That's in addition to their own hit "Solid."
And their sound never went away, of course, either in their originals or in other songs so closely pattered over them. Amy Winehouse's "Tears Dry on Their Own," for example, has  Ashford & Simpson in the credit line because it so closely patterned after "Ain't No Mountain High Enough."