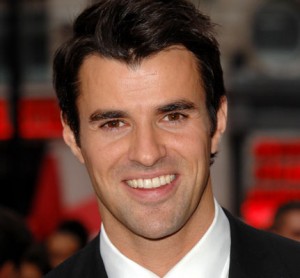 The British host may have been one of the lesser problems of the first season of "The X Factor," American style.
But Steve Jones has been cut from the show, he tweeted Monday.
"I wont be hosting next seasons XFactor which is a shame," Jones said, sans quotes nor contractions. "but I cant complain as I've had a great time"
He may have seemed as plastic as previous British imports, such as Ant and Dec, who left no impression whatsoever in their 2008 American game show "Wanna Bet?"
Give Jones credit for at least not putting up with the stalling and stammering of judges like Nicole Scherzinger and Paula Abdul, who would forever put off their decisions as if they didn't know that was the only task before them. It was Scherzinger, by the way, who was going to be co-host with Jones, but was moved to the judges' panel after the contract was terminated with the original choice, Cheryl Cole, a British pop star.
And now, Fox has confirmed that Scherzinger, too, is leaving the program. She was utterly incapable of being a judge and couldn't be anything but worse than Jones as host. And now there are two X's in the first season "X Factor" lineup.