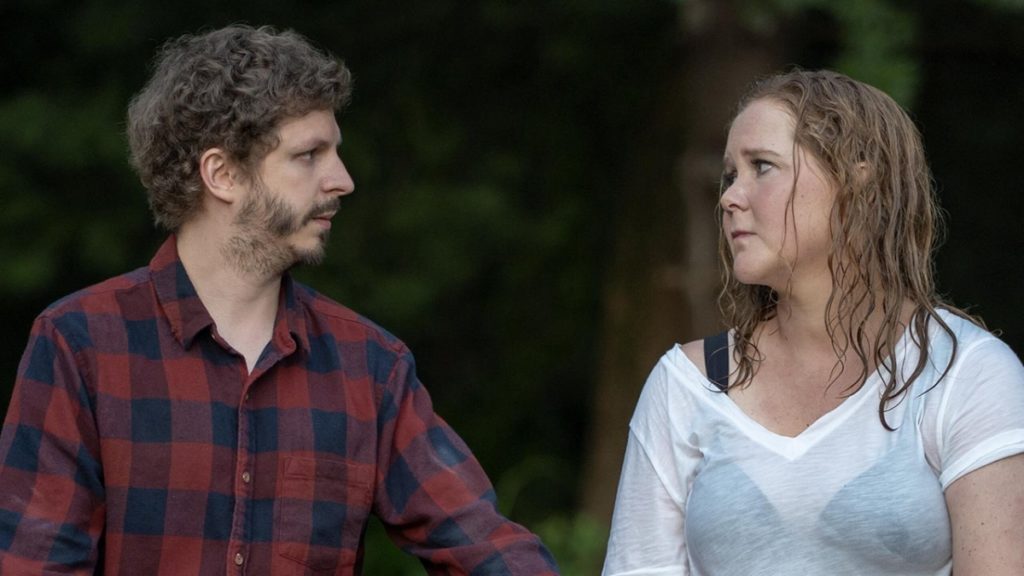 Amy Schumer finally has a property that best shows off her comic persona by writing, producing and starring in "Life & Beth" (Hulu, streaming) about a woman who breaks up with her boyfriend and meets a vinter. The series has a swell cast that includes Michael Cera, Laura Benanti, Michael Rapport and Susannah Flood.
"Human Resources" (Netflix, streaming), a spinoff of "Big Mouth," concentrates on the organization that employs the shaggy Hormone Monsters from that show, but also all of the Shame Wizards and Depression Kitties that guide and befuddle human beings. Like the original show, it's sharply funny and singularly raunchy. Aidy Bryant, Keke Palmer and Randall Park join a cast that also features Nick Kroll, Maya Rudolph and David Thewis from the mother show.
Ben Affleck and Ana de Armas star in a new psychological thriller "Deep Water" (Hulu, streaming), based on a novel by the author of "The Talented Mr. Ripley" and from the director of "Fatal Attraction.
Jesse Plemons, Lily Collins and Jason Segel star in the thriller "Windfall" (Netflix, streaming) about the attempted robbery of a billionaire's home, interrupted by the billionaire and his wife.
The latest series that concentrates on a failed tech startup focuses on the rise and far of the cowering space. Jared Leto and Anne Hathaway star in "WeCrashed: The Rise and Fall of WeWork" (Apple TV+, streaming).
Gabrielle Union and Zach Braff star in a remake of "Cheaper by the Dozen" (Disney+, streaming), a property so old, I was in the play in high school.