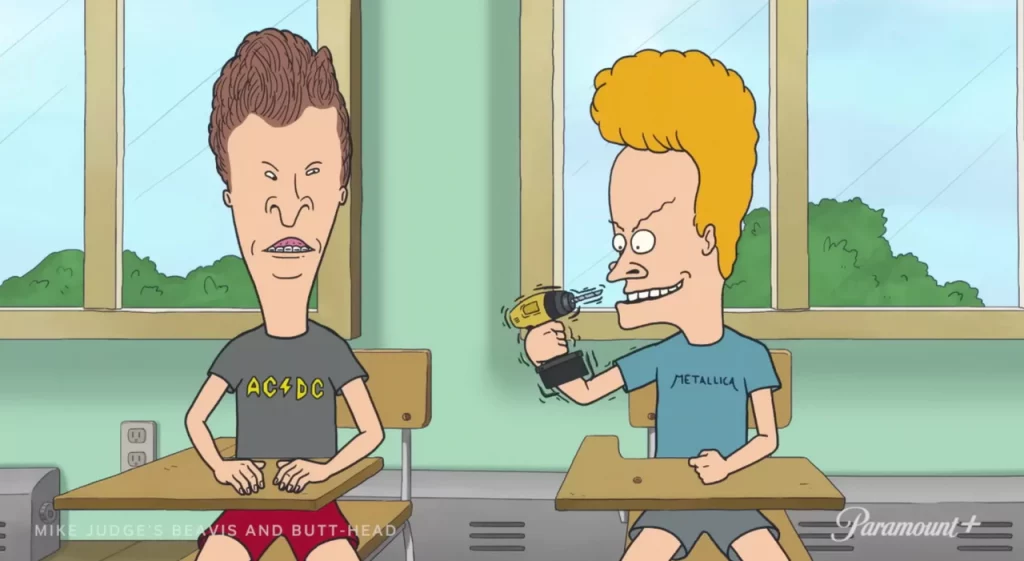 Returning back to TV and slightly renamed, "Mike Judge's Beavis and Butt-head" (Paramount+, streaming) brings back the cartoon goofballs, commenting on 21at century pop culture and celebrating, one imagines, fire. On their original channel, they're replaying the 1996 movie "Beavis and Butt-head Do America" (MTV, 10 p.m.). 
In the romantic comedy "Wedding Season" (Netflix, streaming), Pallavi Sharda and Suraj Sharma play friends who pretend to be dating to get their parents off their back.
On "All or Nothing: Arsenal" (Amazon Prime, streaming) the series focuses on the UK's Arsenal soccer club during its recent season.
It seems way too early for preseason football, but here it is: The NFL Hall of Fame Game in Canton, Ohio, with Jacksonville vs. Las Vegas (NBC, 8 p.m.). 
Seth MacFarlane's stab at his own "Star Trek" series, "The Orville: New Horizons" (Hulu, streaming) has a third season finale (it will be back for season four). 
The new animated series "Super Giant Robot Brothers" (Netflix, streaming) concerns some simulated siblings who protect the planet from a malevolent empire.
Also ending tonight: The first season of the sci-fi series "Moonhaven" (AMC+, streaming).