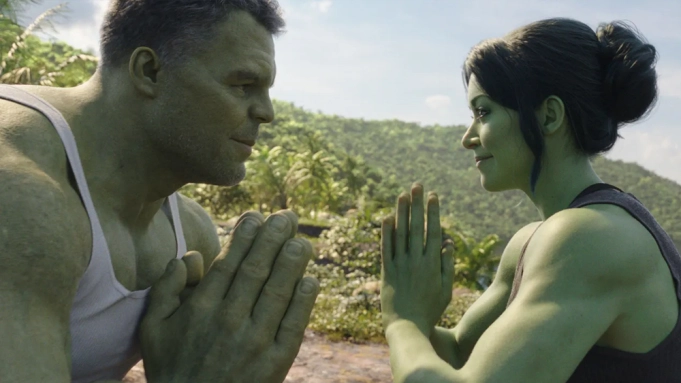 Tatiana Maslany is used to playing multiple characters as she did on "Orphan Black." But in her new role, she plays both a petite attorney and a seven-foot green monster in high heels. She's "She-Hulk: Attorney at Law" (Disney+, streaming), a series that doesn't take itself too seriously, but is none too grown up either. Actually when she's getting training by an unrecognizable CGI Mark Ruffallo as the Hulk, the two look like the couple from "Shrek." There's lots of Marvel money here in special effects and stars from the movie series. But why hire good actors if you're just going to turn them into cartoons?
The impending 25th anniversary of the death of Princess Diana brings out another documentary, the four-part "The Diana Investigations" (Discovery+, streaming).
From the UK comes the new six-part "The Undeclared War" (Peacock, streaming) about a team fighting cyberattacks in advance of a big election. It stars Hannah Khalique-Brown, Mark Rylance and Simon Pegg.
The revived, animated "He-Man and the Masters of the Universe" (Netflix, streaming) begins its third season.
A seventh season starts for "60 Days In" (A&E, 9 p.m.), the series in which people volunteer to go jail to do a little undercover observation. It accompanies a new show about inmates who leave prison and readjust to life on the outside on "Inmate to Roommate" (A&E, 10 p.m.).
The documentary "Inside the Mind of a Cat" (Netflix, streaming) promises feline insight.