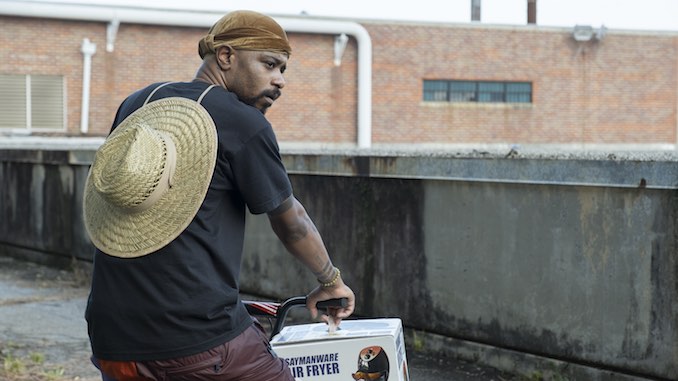 For its fourth and final season, Donald Glover's "Atlanta" (FX, 10 p.m.) returns to the city the series it's named after following last season's European swing. Brian Tyree Henry, LaKeith Stanfield (pictured) and Zazie Beetz are all back. And the premiere is full of the sublime surreality we've come to expect. 
Also in Atlanta is the self-styled pet therapist Kayla Oliver, who conjures up man caves for pets that she calls "Pet Caves" (Crackle, streaming). 
From the creator of "The Vampire Diaries" comes a new series "Vampire Academies" (Peacock, streaming), based on the book series, starring Siri Stringer and Daniela Nieves as new students.
The Welsh/English series "The Light in the Hall" (Sundance Now, streaming) follows a journalist's efforts to find where the body of a murdered teen was buried — just as the killer is about to be released from prison. 
A partnership of Peacock and Telemundo brings the new telenovela "'Til Jail Do Us Part" (Peacock, streaming) about four women whose husbands are incarcerated. Kate del Castillo, Roselyn Sanchez, Sylvia Saenz and Jeirmarie Osorio star.
Her new stand-up comedy special is called "Kate Berlant: Cinnamon in the Wind" (Hulu, streaming). 
The animated kids series "Dogs in Space" (Netflix, streaming) returns for a second season.
Lots of shows have their finales tonight: The adult animated "Harley Quinn" (HBO Max, streaming) ends its third season. The limited biographical series "Mike" (Hulu, streaming), about boxer Mike Tyson, has its final two episodes.