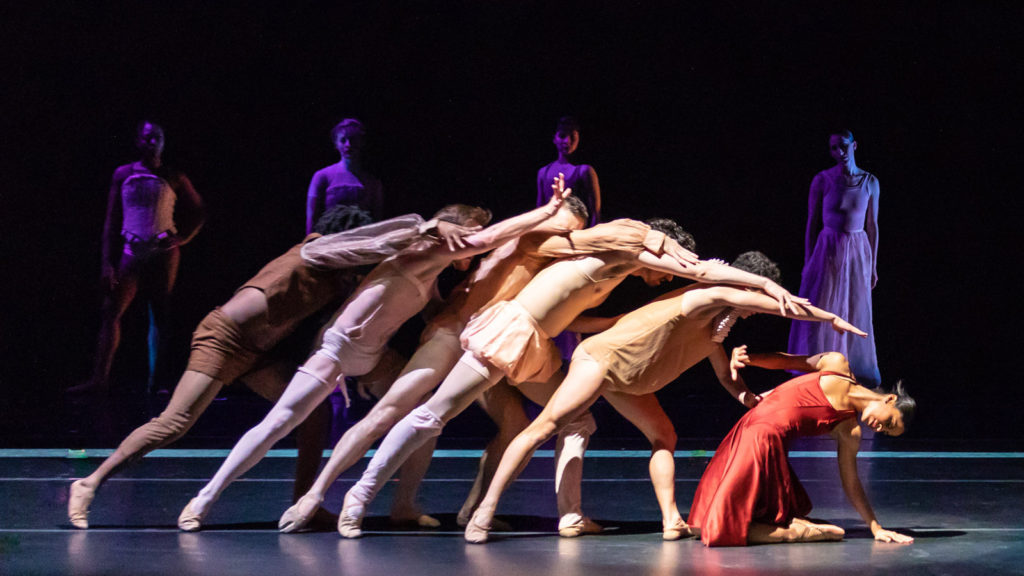 "Great Performances" (PBS, 9 p.m., check local listings) presents a new production from the Nashville Ballet based on "Lucy Negro, Redux," the poetry book by Caroline Randall Williams, who narrates the story of William Shakespeare and a possible muse. Rhiannon Giddens and Francesco Turrisi provide the new score for "Black Lucy and the Bard." 
Sad that the season ended for "What We Do in the Shadows"? Time for you to watch the equally nutty "Los Espookys" (HBO, 11 p.m.) back for its second season, with Julio Torres, Bernardo Velasco, Ana Fabrega and Fred Armisen. 
Contributions of Black women to the arts is celebrated on "Beyond the Canvas" (PBS, 10:30 p.m., check local listings). 
Give the rebooted "Dynasty" (CW, 9 p.m.) some credit — it lasted five seasons (the original lasted nine in the 1980s). At any rate, it comes to an end with a series finale tonight.
Vince Gill is feted by fellow performers on "CMT Giants" (CMT, 9 p.m.). 
"Dateline" (NBC, 9 p.m.) starts its 31st season — extending its run as the network's longest running series. 
Maya Hawke and Camila Mendes play a couple of teenage girls who decide to go after the others bully, in "Do Revenge" (Netflix, streaming), a kind of remake of Hitchcock's "Strangers on a Train" from "Thor: Love and Thunder" cowriter Kaytin Robinson. 
Isabel Castro's documentary "Mija" (Disney+, streaming) follows look at the struggle of two daughters of Mexican immigrants trying to become successes in the music industry.