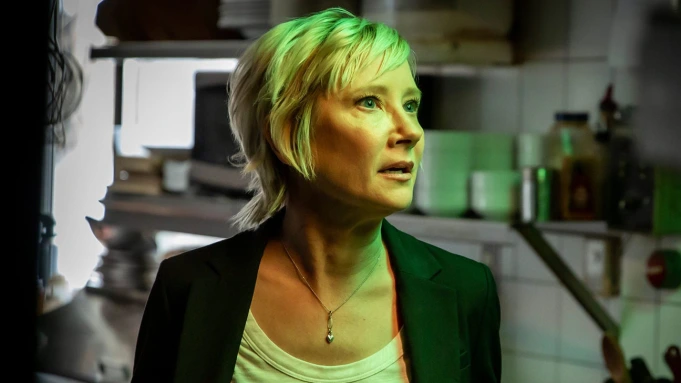 Anne Heche gives one of her final performances as a mother whose daughter (Larissa Dias) is abducted for human trafficking In the made-for-TV thriller "Girl in Room 13" (Lifetime, 8 p.m.), Elisabeth Rohm directed the film as part of the network's Stop Violence Against Women campaign. It was Heche's fourth Lifetime movie after the 2004 "Gracie's Choice, 2006's "Fatal Desire" and 2011's "Girl Fight." She died last month at 53 following a fiery car crash. 
Richard Engel's new report, "Remembering Queen Elizabeth II: The Constant Queen" (MSNBC, 10 p.m.), runs opposite another Saturday night repeat of the 2020 series "The Windsors: Inside the Royal Dynasty" (CNN, 9 p.m.). 
In the made-for-TV romance "Wedding of a Lifetime" (Hallmark, 8 p.m.), an engaged couple hope to rekindle their flame by entering a national contest for an all-expenses paid ceremony. Brooke D'Orsay and Jonathan Bennett star.
"Masters of Illusion" (CW, 9 p.m.) has its eighth season finale.
Because crime doesn't stop, neither do series who report on them. Hence, "48 Hours" (CBS, 10 p.m.) returns for its 35th (!) season. 
Walter Payton is this week's subject on "NFL Icons" (Epix, 10 p.m.). 
"Dr. Jeff: Rocky Mountain Vet" (Animal Planet, 8 p.m.) saves a daredevil dog. 
This week's finale of "America's Got Talent" (NBC, 8 p.m.) gets a replay.