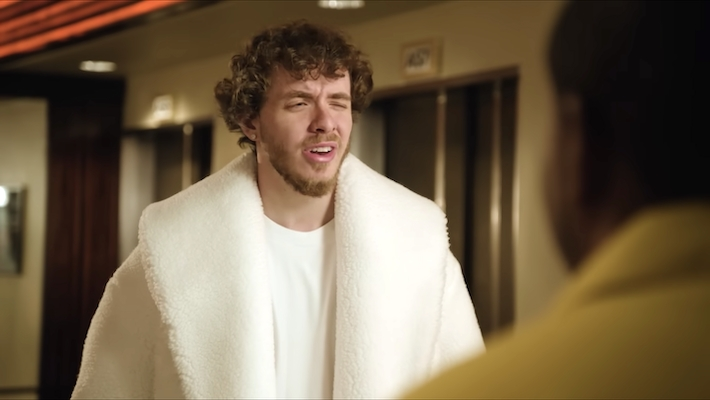 Is it cheaper for "Saturday Night Live" (NBC, 11:30 p.m.) to get talent who host and be musical guest? It didn't work out the greatest with Megan Thee Stallion a couple of weeks ago. Tonight there's another rapper doing double duty, Jack Harlow. Maybe he'll be a stand-in David S. Pumpkins. Earlier, a 2008 episode with more clearly defined devisions, hosted by Jon Hamm and Coldplay as musical guest, is rerun at 10. 
Sports dominate broadcast prime time with not only Philadelphia at Houston (Fox, 8 p.m.) in Game 2 of the World Series, but Michigan State at Michigan (ABC, 7:30 p.m.) in college football and, in a rarity, Portland Thorns FC vs. Kansas City Current (CBS, 8 p.m.) in the National Women's Soccer League championship final from Washington D.C.
Rep. Ayanna Presley talks about salons on "The Hair Tales" (OWN, 9 p.m.). 
Zach Cregger's "Barbarian" (HBO, 8 p.m.), the horror flick that only just opened in theaters last month, with Bill Skarsgard, Justin Long and Georgina Campbell, makes its timely premium cable premiere. 
"NFL Icons" (Epix, 10 p.m.) ends its second season with a look at coach Tony Dungy. 
Might be fun to watch the 2018 "Halloween" (Telemundo, 9 p.m.) in Spanish. The 1978 "Halloween" (AMC, 8 p.m.) is also on, followed by "Halloween H20: 20 Years Later" (AMC, 10 p.m.).