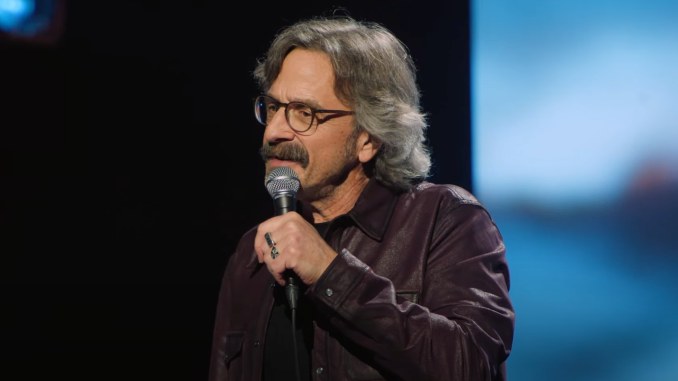 He's talked to an awful lot of people in his garage for his popular podcast. But strangely, he's never had his own HBO standup comedy special. So here's "Marc Maron: From Bleak to Dark" (HBO, 10 p.m.), taped at New York's Town Hall.
More laughs can be found on the two-hour network special "Byron Allen Presents the Comedy and Music Superfest" (NBC, 8 p.m.), taped in Los Angeles, with Kenan Thompson, Cedric the Entertainer, Howie Mandel, Tiffany Haddish, Loni Love, Jon Lovitz, Roy Wood Jr., Gary Owen, Tommy Davidson, Dane Cook and Gabriel Iglesias, and musical performances from John legend, Gladys Knight, Boyz II Men, Toni Braxton and Earth, Wind & Fire.
The 16th season starts for the imported Canadian detective saga "Murdoch Mysteries" (Ovation, 7 p.m.).
"Frozen Planet II" (BBC America, 8 p.m.) looks at animals managing in icy climates.
As if you need to be reminded of the sport this weekend "The Perfect 10" (Fox, 8 p.m.) is a documentary about ten Heisman Trophy winners who also ended up in the Pro Football Hall of Fame. Andre Braugher narrates. It's followed by a half hour of football talk on "First Things First" (Fox, 10:30 p.m.).
"Masters of Illusion" (CW, 8 p.m.) has its season premiere. Dean Cain hosts.
Elizabeth Smart produces a film about another young woman who survived a kidnapping ordeal in the made-for-TV movie "The Girl Who Escaped: The Kara Robinson Story" (Lifetime, 8 p.m.). with Katie Douglas in the title role and Kristian Bruun as the abductor. It's followed by a documentary about the real case, "Escaping Captivity: The Kara Robinson Story" (Lifetime, 10 p.m.), also from Smart.