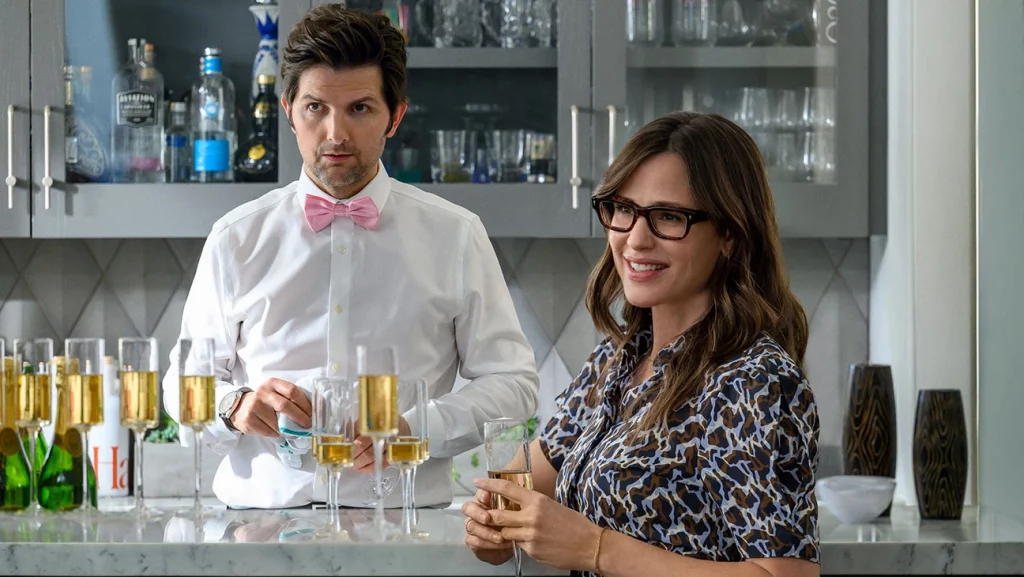 Few comebacks are as welcome as that of "Party Down" (Starz, 9 p.m.), the beloved two season catering comedy from more than a decade ago that returns with its stellar cast of Adam Scott, Ken Marino, Jane Lynch, Martin Starr and Megan Mullally. Alas, Lizzy Caplan couldn't fit it in her schedule, but new cast members include Jennifer Garner and James Marsden.
Personality-driven travel shows are usually lead by eager explorers. But Eugene Levy is "The Reluctant Traveler" (Apple TV+, streaming) in a series that drags him around the globe, partly against his will.
Cristoph Walz stars as a bad boss at a gaming company in the new series "The Consultant" (Amazon Prime, streaming).
David Harbour of "Stranger Things" stars as a ghost invading a household in the family comedy "We Have a Ghost" (Netflix, streaming), which also stars Anthony Mackie, Jennifer Coolidge, Big Notaro and Faith Ford. 
"Die Hart: The Movie" (Amazon Prime, streaming) is a comedy about Kevin Hart trying to get others to think of him as a possible action movie star. John Travolta, Nathalie Emmanuel and Josh Hartnett pop up.
The father-son drama "Bruiser" (Hulu, streaming) makes its streaming debut.
"Nocebo" (Shudder, streaming) is a thriller starring Eva Green as a fashion designer who finds out an illness might be worse than it seems.
The slick sports car reality series "Formula 1: Drive to Survive" (Netflix, streaming) returns for its fifth season.
"The Mandalorian" (ABC, Freeform, FX, 8 p.m.) The popular "Star Wars" offshoot from Disney+ with Pedro Pascal (now a star of HBO's "The Last of Us") makes its debut on broadcast TV — and two cable networks.
A 1990 concert of spirituals at Carnegie Hall put on by Kathleen Battle and Jessye Norman is the subject of the documentary "The Magic of Spirituals" on "Great Performances" (PBS, 9 p.m., check local listings).