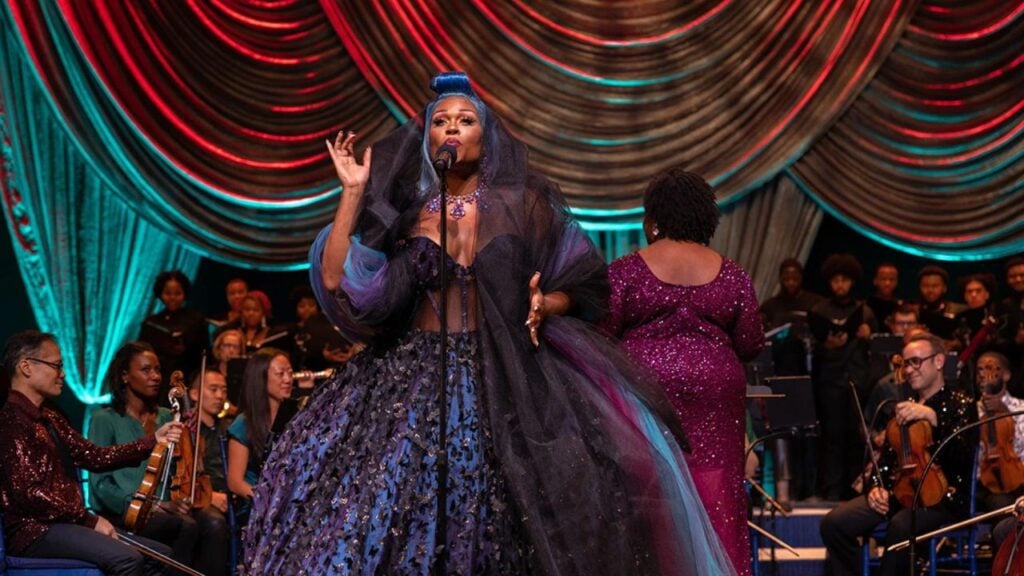 Black History Month closes out with the musical special "Black Broadway: A Proud History, A Limitless Future" (PBS, 9 p.m., check local listings). Recorded at Howard University last fall, it features performances including Stephanie Mills, Nova Payton, Corbin Bleu,Tiffany Mann and Peppermint, pictured above, singing from shows like "The Wiz," "The Color Purple," "Company," "Porgy & Bess" and "Ain't Misbehavin.'"
The British comedian takes viewers through the stages of creating a musical comedy special in "A Whole Lifetime with Jamie Demetriou" (Netflix, streaming).
Not sure one needs to go abroad to get one's fix for this show, but here's "Too Hot to Handle – Germany" (Netflix, streaming). 
"La Brea" (NBC, 9 p.m.) has back-to-back episodes to close out its second season.
One immediate result of the HBO merger with Discovery (which now owns CNN) becomes is the special "CNN Primetime: One-On-One with Bill Maher" (CNN, 9 p.m.) with Jake Tapper.
A blood moon brings out the weirdest cases at "Night Court" (NBC, 8 p.m.).
"American Greed" (CNBC, 10 p.m.) tells the tale of a B-movie actor turned producer and criminal money launderer.
For King + Country joins Jimmie Allen on "CMT Crossroads" (CMT, 10 p.m.).