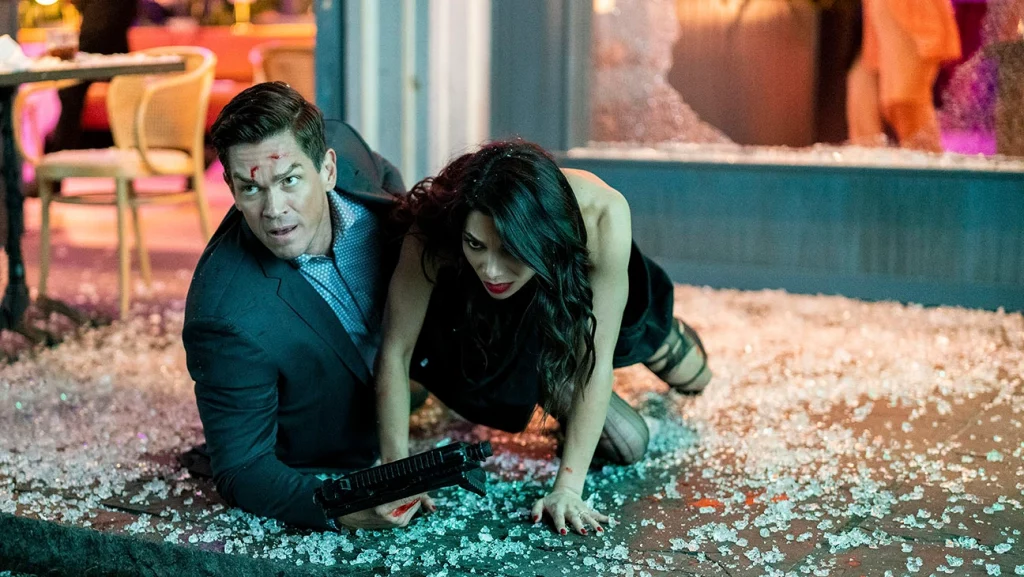 They are not exactly Arnold Schwarzenegger and Jamie Lee Curtis, but Steve Howey and Ginger Gonzaga take up the starring roles of a TV version of "True Lies" (CBS, 10 p.m.), the couple as spies feature from 1994 (that was from James Cameron, no less). 
It's preceded by the premiere of the 44th season of "Survivor" (CBS, 8 p.m.) where 18 new castaways test  the Fijian waters in a. two-hour premiere. Jeff Probst (who no longer says "come on in, guys" in deference to women) reruns to host. 
The queen of hiph-hop soul stars in her own talk show in the new "The Wine Down with Mary J. Blige" (BET, 10 p.m.).  In its initial episode, she invites Caresha "Young Miami" Brownlee and Taraji P. Henson to talk about relationships and sex.  
"Special Forces: World's Toughest Test" (Fox, 9 p.m.) presumably picks a winner from the four remaining celebrities on the show's first season finale. 
George Santos, take note: "Cheat" (Netflix, streaming) is a new quiz show where contestants can cheat their way to their prize money. Danny Dyer and Ellie Taylor host. 
"The Mandalorian" (Disney+, streaming) returns for its third eight-episode season, making star Pedro Pascal the star of two simultaneous TV hits (the other is HBO's 'The Last of Us"). 
Harris takes her anger out on Darlene on "The Conners" (ABC, 8 p.m.).