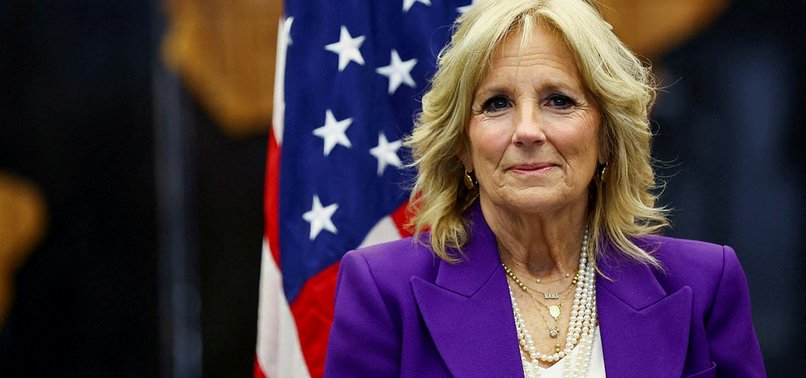 The First Lady talks with White House correspondent Arlette Saenz in Africa, addressing drought and hunger (and making headlines about a 2024 re-election run) on the special "Jill Biden Abroad" (CNN, 9 p.m.), hosted by Sara Sidner. 
Sarah Shahi returns for the second season of "Sex/Life" (Netflix, streaming) in which a woman is torn between her husband and her past wild life.  A second season also starts for the comic "Framed! A Sicilian Murder Mystery" (Netflix, streaming). 
Was France's most infamous murderer from 1987 to 2003 aided in any way by his wife? A new true crime documentary limited series, "Monique Olivier: Accessory to Evil" (Netflix, streaming), tries to find out. 
The star of "White Chicks" addresses the Oscar slap in his hour-long comedy standup special, "Marlon Wayans: God Loves Me" (HBO Max, streaming). 
"The Flipping El Moussas" (HGTV, 8 p.m.) sounds like a troupe of aerialists. But they're actually a couple who flip houses in this new series.
The computer animated "Karate Sheep" (Netflix, streaming) debuts from Xilam Animation. 
Season finales come for "Walker Independence" (CW, 9 p.m.), "Mystic" (UPtv, 8 p.m.), and "Accused: Guilty or Innocent?" (A&E, 9 p.m.). 
"Young Sheldon" (CBS, 8 p.m.) is excited about his new database. 
Todd's ex-girlfriend wants a favor on "So Help Me Todd" (CBS, 9 p.m.).