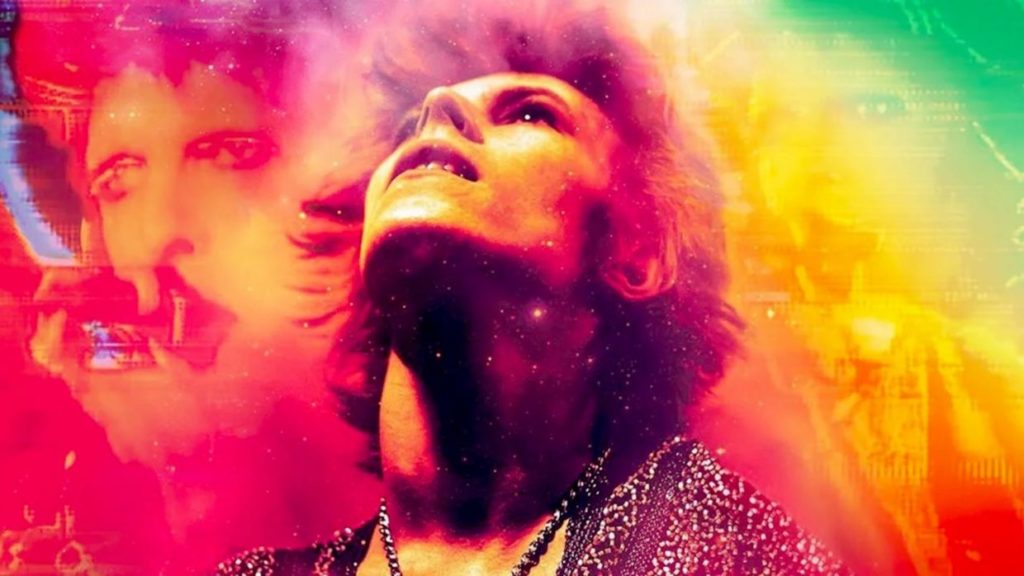 The dazzling David Bowie documentary from Brett Morgan, "Moonage Daydream" (HBO, 8 p.m.), gets a premium cable premiere. The voice of Bowie from scores of different, quite philisophical interviews play over abstract visuals, concert footage and clips from his films. A number of his songs get full performances and a full life appears. 
If it's country music you want, there's "CMT Presents the Judds: Love is Alive – the Final Concert" (CMT, 8 p.m.). Its title is sort of misleading title since Wynonna took the stage alone at Middle Tennessee State University last November to mark the 1991 farewell concert of the country music duo. Special guests include Martina McBride, Little Big Town, Brandi Carlile, Kelsea Ballerina and Ashley McBryde. 
Roy Wood Jr. will headline and Joe Biden is expected to do a set at The White House Correspondents Dinner (C-SPAN, CNN, 8 p.m.), the Washington tradition.
Erin Cahill plays a high powered publicist who tries to recruit an ex (Marco Grazzini), who is also a disgraced pitcher, in the made-for-TV romance "Hearts in the Game" (Hallmark, 8 p.m.).
A woman has a more challenging time in the made-for-TV thriller "Road Trip Hostage" (Lifetime, 8 p.m.). 
"Love & Marriage: Huntsville" (OWN, 8 p.m.) sees spa night become spat night.