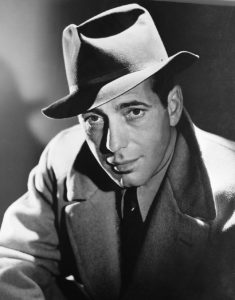 It's Bogie all day on Turner Classic Movies' Summer Under the Stars with the Humphrey Bogart films "San Quentin" (6 a.m.), "Crime School" (7:30 a.m.), "Racket Busters" (9 a.m.), "The Return of Doctor X" (10:15 a.m.), "King of the Underworld" (11:30 a.m.), "The Oklahoma Kid" (12:45 p.m.), "Conflict" (2:15 p.m.), "Passage to Marseilles" (4 p.m.), "Key Largo" (6 p.m.), "To Have and Have Not" (8 p.m.), "The Maltese Falcon" (10 p.m.), "In a Lonely Place" (midnight), "The Two Mrs. Carrolls" (2 a.m.) and "Chain Lightning" (4 a.m.).
The decline of hippies and the rise of drug use dominate the conclusion of the two part documentary "San Francisco Sounds: A Place in Time" (MGM+, 10 p.m.) concludes.
One of the biggest struggles of the summer was trying to keep up with the sheer number of episodes of "Love Island" (Peacock, streaming). Tonight, it finally ends its season.