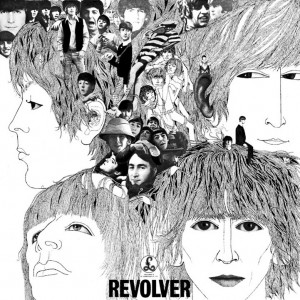 One campaign in Sunday night's "Mad Men" involved getting some young, peppy song that sounded like the Beatles. Getting the Beatles themselves was out of the question – even if they would sell, nobody could afford it.
So they get a minor single by a group called the Wedgewoods, a cover of "September in the Rain," actually released two years earlier, in 1964.
The Beatles weren't used (legally) in any commercials during their lifetime; it was only later, after their catalogue changed hands that the songs started appearing uncomfortably in ads.
The commentary on the cost for a Beatles song referred to the show as well. As my friend John Jurgensen reported in the Wall Street Journal this week, "Mad Men" paid a cool quarter million dollars for using the Beatles' "Tomorrow Never Knows" in Sunday's episode.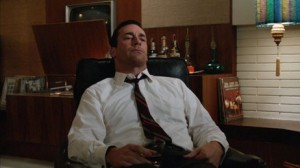 Whenever I'd ask show creator Matthew Weiner why there was so little Beatle presence in the show – the main lapse in a show that otherwise nails every detail of the mid-1960s – he'd say that the Beatles' effect wasn't really that pronounced at the time. Really? I remember episodes of "Shindig" where James Brown's Fabulous Flames all had to wear Beatle wigs to be considered musically relevant. In pop culture there was no escaping the Fab Four in their day; and if an ad agency were plugged into pop culture as they should, the Beatles would be in there as well.
Well, Don Draper did acquire tickets for Shea Stadium for Sally last year though they didn't reproduce that scene. And mostly we didn't hear a note of the Beatles at all until Megan handed Don a copy of the new "Revolver" and asked him to listen to a particular cut.
But was it the right cut? It wasn't acid-dropping Roger Sterling who had suggested the most psychedelic track on the album; it was the French Canadian aspiring actress, who more likely would have been attracted to "Good Day Sunshine," "And Your Bird Can Sing" or "I'm Only Sleeping." (and all three would have been better for that ad campaign).