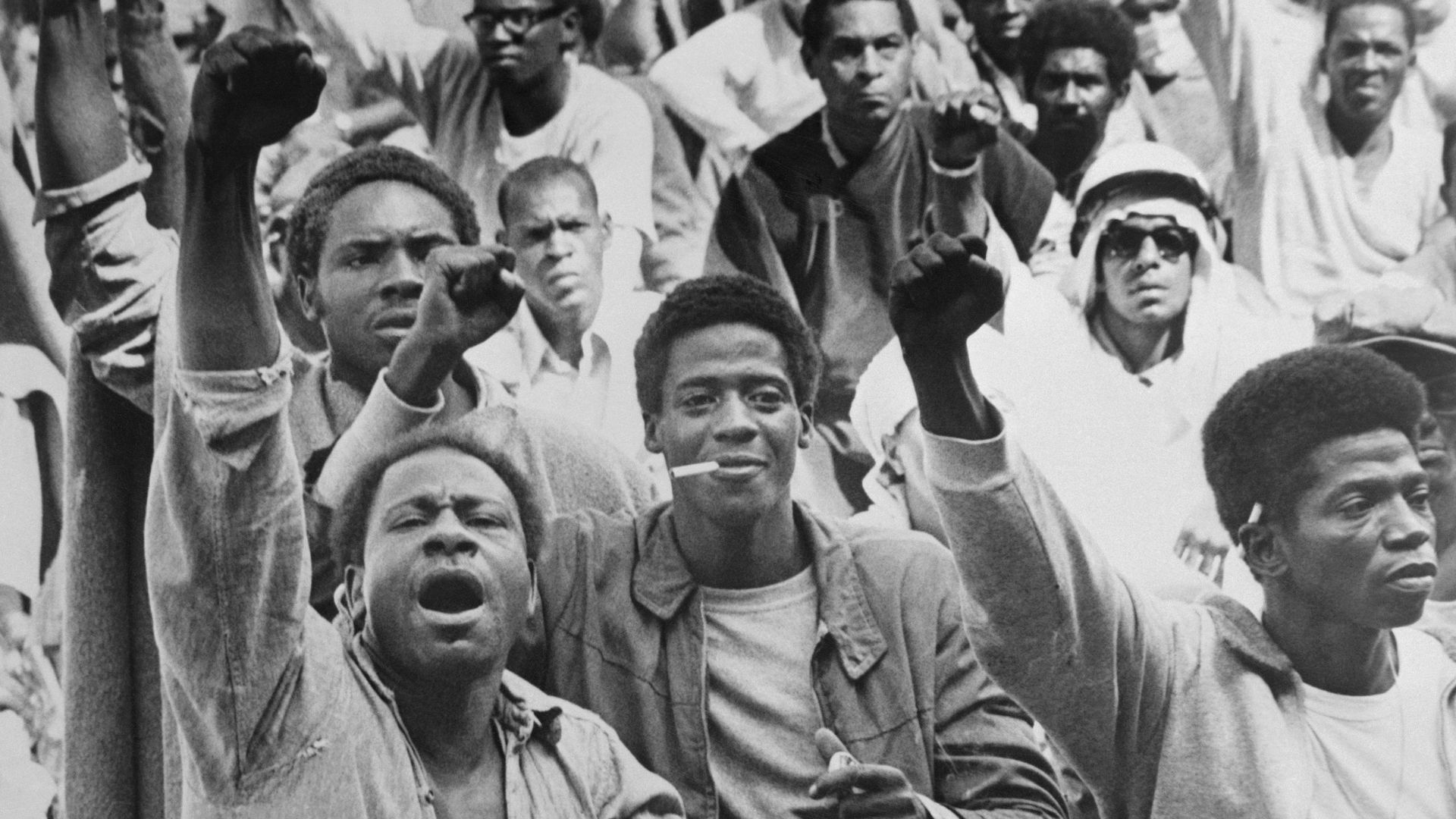 A timely look at the notorious prison uprising that occurred 50 years ago this fall, Stanley Nelson Jr.,s documentary "Attica" (Showtime, 9 p.m.) is also illuminating at a time of calls for justice. In addition to interviews with surviving inmates, family members of hostages, and witnesses, there is also a wealth of previously unseen archival footage.
The latest classic TV reboot comes in the form of a film, "Highway to Heaven" (Lifetime, 8 p.m.) puts Jill Scott in the role originated by show creator Michael Landon, as a visiting angel who also happens to be a junior high school counselor; Barry Watson also stars as the principal. It's the first of what will be a series of "Highway to Heaven" films.
College football is mostly featured on prime time broadcast TV tonight, with Oregon at Washington (ABC, 7:30 p.m.) and Indiana at Michigan (Fox, 7:30 p.m.). But there is also the Breeder's Cup (NBC Sports, 2:30 p.m.; NBC, 8 p.m.).
The new animated series "Arcane" (Netflix, streaming) concerns characters from the League of Legends online game.
Robin Wright directs and stars in the drama "Land" (HBO, 8 p.m.), making its debut on premium cable. Demian Bichir and Kim Dickens also star.
"911 Crisis Center" (Oxygen, 9 p.m.) is a new series concentrating on a single call center in Ohio.
A third season begins for the unsavory-sounding travel series "Destination Fear" (Travel, 9 p.m.).