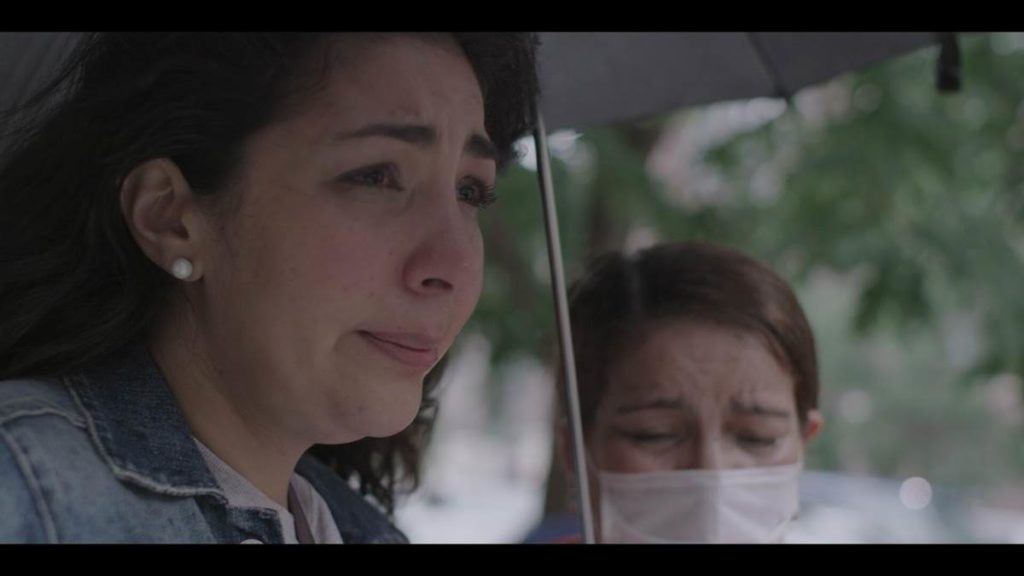 Sex cult documentaries are inherently creepy, but a new one about the dad who started staying at his daughter's dorm and manipulatting her roommates is fascinatingly weird. The three-part "Stolen Youth: Inside the Cult at Sarah Lawrence" (Hulu, streaming) may move slowly over its three parts, but its makers have all manner of material, including contemporary interviews with most of the victims, and a surprising amount of tapes of the awful manipulation as it was occurring.
For the fourth season of the Penn Badgley series "You" (Netflix, streaming) moves action to London. You can binge the first half of the 1o-episode season tonight; the rest comes March 9.
The new animated space series "My Dad the Bounty Hunter" (Netflix, streaming) a pair of kids stowaway on their dad's intergalactic adventures.
A pair of streamed animated specials about Valentine's Day couldn't be any more different. "A Charlie Brown Valentine" (Apple TV+, streaming) is a replay of a 2002 "Peanuts" special, while "Harley Quinn: A Very Problematic Valentine's Day Special" (HBO Max, streaming), Harley prepares for a date with Ivy.
Kelly Clarkson hosts the NFL Honors (NBC, NFL, 9 p.m.), a prelude to Super Bowl events in Phoenix that includes the announcement of Hall of Fame candidates.
"The 1619 Project" (Hulu, streaming) concludes with its final two episodes, "Fear" and "Justice."