We're looking at what's new (and returning) for the broadcast networks' fall TV season. Here's what's happening on Wednesdays.
NEW SHOWS
"The X Factor" (Fox, 8 p.m., tonight). Nobody's seen the American version of the British hit, and yet we all have: in the form of "American Idol" and a half dozen subsequent copycats. It will be impossible to keep "Idol" from the mind, not just because of the blues and reds of the studio, but the towering presence of Simon Cowell, alongside Paula Abdul. Producer L.A. Reid has been costumed to look exactly like Randy Jackson and Nicole Sherzinger, originally a co-host, was a last minute replacement on the judges panel. (Now a Brit twit named Steve Jones will host). They'll audition singers before a big audience, home viewers will vote, there will be a results show…you know the drill.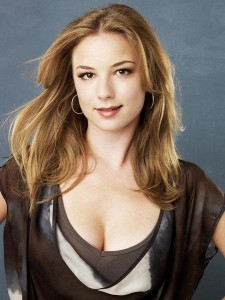 "Revenge" (ABC, 10 p.m., tonight) stars Emily VanCamp as some one who has spent her young life planning to get back on those who ruined her father's life. It's a bunch of rich snobs at the Hamptons where she situates herself and waits to strike. It's like a bunch of bad serial dramas of the past, seemingly telling a story that could have been wrapped up in a single Lifetime movie. But I'd watch VanCamp in anything and I'm probably doomed to watching this as well.
"Up All Night" (NBC, 8 p.m., Sept. 14). Hoping the fresh-feeling domestic comedy with Will Arnett and Christina Applegate as unsure new parents, and Maya Rudolph as a larger than life TV talk show host (essentially her "SNL" Oprah impersonation) can keep up the laughs from the pilot.
"H8R" (The CW, 8 p.m., Sept. 14). The worst show of the season is also the most wrongheaded use of mediation skills as random people who profess to hate a certain celebrity are forced to confront them and give them another chance. Don't we have a right to hate our celebrities? Mario Lopez apparently doesn't think so.
"Suburgatory" (ABC, 8:30 p.m., Sept. 28) has the lightness and appeal of a not-bad ABC Family sitcom. It's unclear that it deserves to be on the big broadcast network, but the lampoon of the suburban world (that looks like it's supposed to be downstate Connecticut but is actually supposed to be White Plains, while everybody acts like it's the West Coast). Stilll, Jeremy Sisto and Jane Levy lead a pretty good cast that includes Cheryl Hines, and it comes off as "Awkward" without the sexual obsession.
"Free Agents" (NBC, 8:30 p.m., Sept. 14), a misfired reheating of a British workplace comedy that begins with a pair of workers sleeping together and spending the rest of their time dealing with it. It's a waste of Hank Azaria and also stars Katheryn Hahn.
"I Hate My Teenage Daughter" (Fox, 9:30 p.m., Nov. 30) is the absolute worst sitcom of the fall, though. Its mean-spirited theme isn't helped by an unfunny script and a stilted cast led by Jaime Pressly and Katie Finneran.
RETURNING SHOWS
"The Middle" (ABC, 8 p.m., tonight), "Survivor: South Pacific" (CBS, 8 p.m., Sept. 14), "Modern Family" (ABC, 9 p.m., tonight), "Criminal Minds" (CBS, 9 p.m. tonight), "Harry's Law" (NBC, 9 p.m., tonight), "America's Next Top Model" (The CW, 9 p.m., Sept. 14), "Happy Endings" (ABC, 9:30 p.m., Sept. 28), "CSI: Crime Scene Investigation" (CBS, 10 p.m., tonight), "Law & Order: SVU" (NBC, 10 p.m.).
Here's the lineups on Mondays, Tuesdays and Thursdays, Fridays and Sundays.