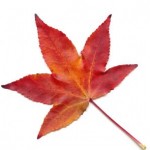 We've been following the new shows all week on broadcast TV. Here's what's coming on one of the most competitive nights of the week.
NEW SHOWS
"Prime Suspect" (NBC, 10 p.m. tonight) has some great source material – the splendid British series starring Helen Mirren. But Americanizing it means casting a tiny, pretty actress in the role, and the action sequences especially, in which she survives beatings and supposedly thrashes criminals, undercuts the credibility entirely. Plus a lot of the plot concerns the kind of misogyny that seems fitting in the original, but hardly plays as believable in 2011. Mostly, it's just another U.S. cop show, with only a slight variation.
"Person of Interest" (CBS, 9 p.m., tonight). Here's another bid at the "Lost" of the year, only because J.J. Abrams is co-producer and Michael Emerson co-stars as a guy who uses all kinds of intrusive surveillance equipment to find out who will commit crimes before they happen. Jim Caviezel is the guy he uses to put his theories into practice. But despite all that, it still has the feel of a middling cop procedural, less interesting than Abrams' other surviving series, "Fringe."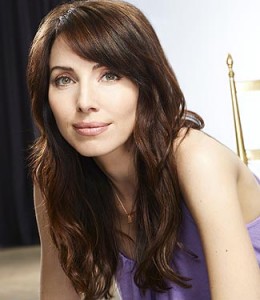 "Whitney" (NBC, 9:30 p.m., tonight). Nobody's having a better fall than Whitney Cummings, right, the comic who sold two sitcoms this fall. One of them, "2 Broke Girls," is already a big hit for NBC; she stars in the other as a young woman who stands out from past sitcom stars in her youth and sassiness. She seems to be in a believable relationship and isn't afraid of poking fun at herself. I found the pilot funny; let's see where it goes.
"Charlie's Angels" (ABC, 8 p.m., today). Ladies and gentlemen, the worst show of the new TV season is this wafer-thin interpretation of the old TV show, produced by Drew Barrymore, who made some money from her own recasting into the roles for a couple of action movies. But this one, peopled by models, is so light it's barely there. The accompanying shampoo commercials will have more content.
"The Secret Circle" (The CW, 9 p.m., started Sept 15) Brit Robertson survives her mother's death in an arson, only to be relocated and learn that she's really a witch and everybody in this town is one as well. Lots of lovely young people people the show, with slightly older beautiful people playing their parents and grownups. But how is this thing going to even rise to the level of "Charmed"?
"How to Be a Gentleman" (CBS, 8:30 p.m., Sept. 29). Kevin Dillon, the earstwhile Johnny Drama, looks to extend the role as the loutish half of this updated "Odd Couple" in which may be elevatd by a strong supporting cast that includes Dave Foley, Rhys Darby and Mary Lynn Rajskub. (No review copy sent).
RETURNING SHOWS
"Community" (NBC, 8 p.m., tonight), "Big Bang Theory" (CBS, 8 p.m., tonight), "The Vampire Diaries" (The CW, 8 p.m., Sept. 14), "Parks and Recreation" (NBC, 8:30 p.m., tonight), "Grey's Anatomy" (ABC, 9 p.m., tonight), "Bones" (Fox, 9 p.m., Nov. 3), "The Office" (NBC, 9 p.m., tonight), "Private Practice" (ABC, 10 p.m., Sept. 29), "The Mentalist" (CBS, 10 p.m., tonight).
Here's what's going on Mondays, Tuesdays, Wednesdays, Fridays and Sundays.