We've been looking at the new network fall TV season night by night. One more time, Friday gets the short shrift.
NEW SHOWS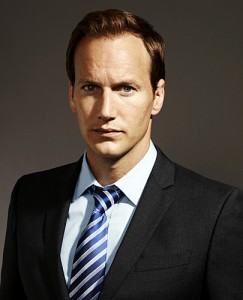 "A Gifted Man" (CBS, 8 p.m., tonight). There's always a place for ghost stories (and whisperers) on Fridays, and here is this year's model. Peter Wilson, right, plays a successful though cold-hearted neurosurgeon who is coaxed into being more human by the appearance of his ex-wife – who has been dead all these years. This mix of "Ghost" and Marley's Ghost is fairly unconvincing, but it may tug on the heartstrings of the sentimental and gullible.
"Grimm" (ABC, 9 p.m., Oct. 21) does something the network parent Disney has been doing all along – adapting fairy tale stories for their own purposes, in this case another procedural with slight horror elements. The season premiere, for example, is a variant on the red riding hood stories, complete with a big bad wolfman. It's another one of those shows where its characters are part of some family legacy, fighting some age-old battle. Not good for kids, not grown up enough for adults.
RETURNING SHOWS
"Extreme Makeover: Home Edition" (ABC, 8 p.m., starting Sept. 30), "Chuck" (NBC, 8 p.m., Oct. 21), "Kitchen Nightmares" (Fox, 8 p.m., tonight), "Nikita" (The CW, 8 p.m.,  tonight), "Shark Tank" (ABC, 9 p.m.), "CSI: NY" (CBS, 9 p.m., tonight), "Blue Bloods" (CBS, 10 p.m., tonight).
Here's what's going on Mondays, Tuesdays, Wednesdays, Thursdays and Sundays.