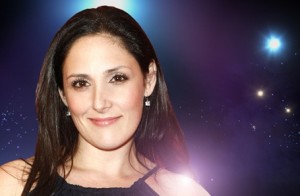 Actress and former talk show host Ricki Lake is slowly pulling away from the pack on "Dancing with the Stars" scoring a 53 out of a possible 60 on two dances Monday.
Hers was the best score for both dances – and she's ahead of all other contestants in having a top score four of the past six weeks.
Her closest competition had been War vet turned soap star J.R. Martinez, but he had the misfortune of being on the low scoring team Monday while Lake was on the top scoring one.
The combination also hurt Nancy Grace, though the shared group score of 23 was better than her own 21 for their original jive routine. Grace has the lowest average scores of the six contestants still in the running, as another former bottom dweller, David Arquette has been getting improved scores (though he was also on the losing side of the group dance.
Despite the announced divorce of his more famous sister, Rob Kardashian scored second highest of the night for the first time with a combined 51 out of a possible 60. Hope Solo was third with 50.
Behind them Martinez with 48 and Arquette with 47.
Justin Bieber performs on the results show Tuesday.