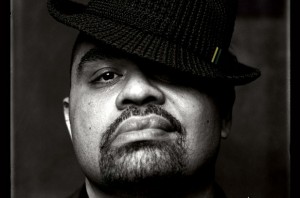 Forty-four is an awful early age to check out, but that's what happened to Heavy D Tuesday, collapsing outside his Beverly Hills home.
When I last spoke to him, 17 years ago, he was doing what he had done his entire career – sending out a positive message in his music.
Even then, he was remarking on his good luck with a dozen years in the rap game – an arena known for short careers.
"I worked with a lot of great producers," he told me. "I got a lot of good friends around me. I value other people's opinions. At the same time, I stand firm for what I believe in. And overall," he said finally, "I'm blessed."
Born Dwight Myers in Jamaica, he and his family moved to Mount Vernon, N.Y., when he was young. His mother was a nurse, his father a movie equipment repairman. He played a little football at Mount Vernon High School, but his main love was rap, which he first heard when he was 8. By the time he was 16, he was rapping professionally.
His early records had a kick of R&B and he scored with hits like "Now That We Found Love," "Somebody For Me" and "Big Daddy." He also did the theme to the TV show "In Living Colour."
Heavy has worked with a lot of hot producers, including Teddy Riley, Pete Rock, Marley Marl and Erick Sermon.
But he also has made a name for himself by appearing on others' albums. He has been on records by Supercat and Naughty by Nature but probably got his biggest audience by rapping on records of Janet Jackson ("Alright" in 1990) and Michael Jackson ("Jam" in 1991).
"That's always a pleasure, and I've done so many," he said. "It's always, like, an honor. I think music is about different ideas collaborating, and I always enjoyed doing that."
Such appearances have served to broaden his own audience as well, Heavy agreed. "Without a doubt. When you do a record with Janet Jackson or Michael Jackson, yes."
Of gangsta rap, "It's not my thing, not my forte," Heavy said.
Ever the hip-hop diplomat, though, he quickly added: "I like a lot of it. I like good music, period. So if it's good, I like it. I would never knock it. But that's not what I do."
Some say Heavy's popularity has had a lot to do with his positive messages, the gentleness that comes amid the force of his rap. But he said he's just being himself.
"My music is what I am. So everything that I talk about comes from me – personal experience or things I've seen other individuals go through or fantasies: things that I may dream about, talk about, you know. But it all stems from me."
He released an album earlier this year, "Love Opus" and performed last month at the BET Hip Hop Awards – his first appearance in 15 years. He went on to appear in the Michael Jackson salute in Wales.
But he was seen more often in acting roles in TV shows such as "Bones," "Tyler Perry's House of Payne" and "Law & Order Special Victims Unit." Among his film roles were 2006's "Step Up" and the current "Tower Heist."
And he kept his upbeat attitude throughout. His final tweet just before he died Tuesday following a shopping trip said simply: "BE INSPIRED."