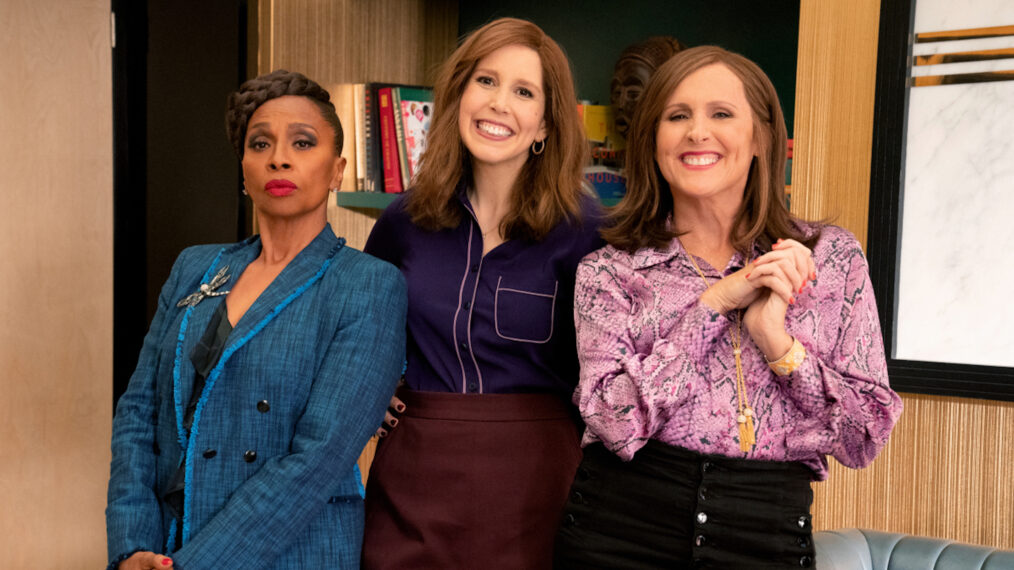 "SNL" vet Vanessa Bayer stars in her own new show, "I Love That for You" (Showtime, 8:30 p.m.), about a woman bent on getting a hosting slot on a home shopping network. Molly Shannon and Jennifer Lewis also star.
The new "Ridley Road" (PBS, 9 p.m., check local listings) is about a Jewish woman who leaves Manchester in the 1960s to move to London to fight Fascism. Agnes O'Casey, Rory Kinnear and Eddie Marsan star. 
Claire is arrested for murder on the sixth season finale of "Outlander" (Starz, 9 p.m.).
The second season premieres for "Stanley Tucci: Searching for Italy" (CNN, 9 p.m.), followed by the premiere of "Nomad with Carlton McCoy…" (CNN, 10 p.m.) in which the chef and sommelier travels to sample food and culture at various locales, starting with the Paris suburbs.
The new "Welcome Home Nikki Glaser?" (E!, 10 p.m.) follows s the comedian as she heads back to her hometown of St. Louis.
Back for its second season is "Ziwe" (Showtime, 11 p.m.), featuring the single-named comedian doing commentary, interview and sketches. 
The animated "Duncanville" (Fox, 7:30 p.m.) returns for its third season. 
In the made for TV movie "Aloha with Love" (UPtv, 7 p.m.), Tiffany Smith plays an architect seeking to renovate her aunt's house in Hawaii, who hires a handsome contractor (Trevor Donovan).