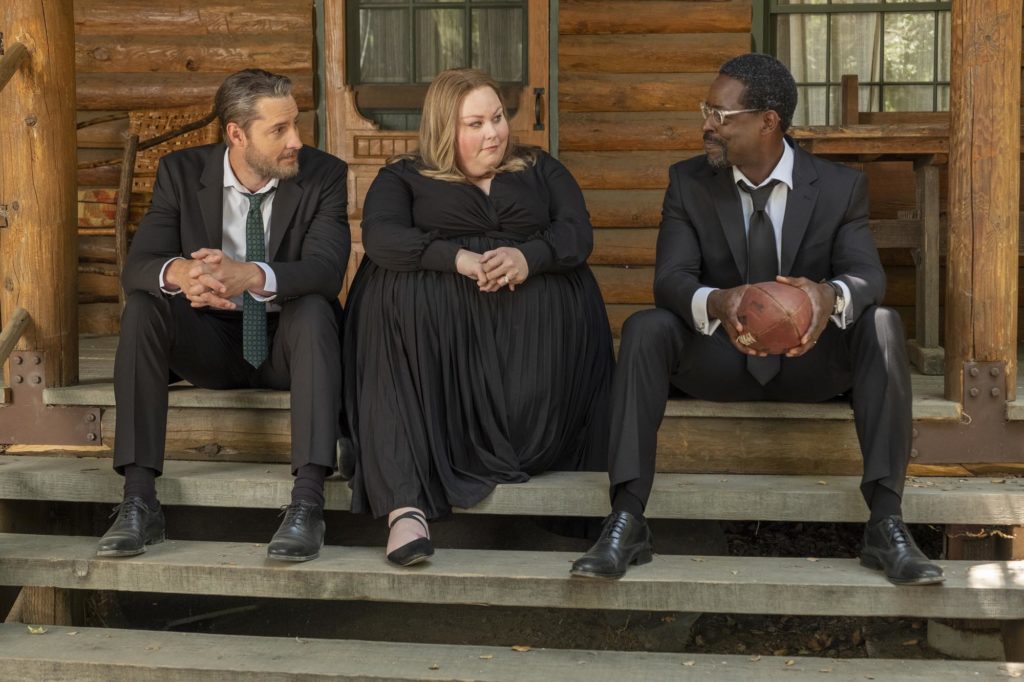 After six seasons, television's most emotional (and, some would say, manipulative) family drama comes to an end as a concluding final episode comes for "This is Us" (NBC, 9 p.m.). Tissues were a requirement for many of its past episodes; a full box may be required tonight.
It's the most prominent of several finales tonight that also includes a pair of episodes of "Young Rock" (8 p.m.), "New Amsterdam" (NBC, 10 p.m.), a two-hour "Name That Tune" (Fox, 8 p.m.) and all three branches of "FBI" (CBS, 8 p.m.), "FBI: International" (CBS, 9 p.m.) and "FBI: Most Wanted" (CBS, 10 p.m.).
After more than 25 years, "Yo! MTV Raps" (Paramount+, streaming) returns to highlight hip-hop culture, this time hosted by DJ Diamond Kuts. Odd that it's on a streaming service instead of, say, MTV itself. But classic episodes of the old series run on the streaming service.
Women of the Amish and Mennonite communities have some accusations to make against male leadership on the true crime documentary series "Sins of the Amish" (Peacock, streaming). Part of the reason for such damning shows, I think, is the lack of probability of the Amish watching television at all, let alone subscribe to a streaming service. 
"Ricky Gervais: SuperNature" (Netflix, streaming) is the snide comic's latest standup comedy special.
Already a star of "Breeders," Martin Freeman also stars in the new British police drama "The Responder" (BritBox, streaming), set in Liverpool and also starring Adelayo Adedayo.