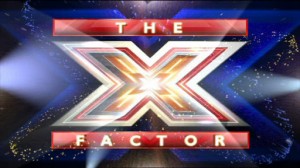 On the day they announced a second season for "The X Factor," live performances for audience votes began on season one.
It was a fast-moving two hour showcase of 12 performances, most of them pretty good, a couple of terrible ones but not many blowing the roof off the place.
Much of the show is like Simon Cowell's earlier reality competition, "American Idol" down to he and Paula Abdul in adjoining judges' chairs. But while that show soared on the honest criticism of deluded singers, there is general overpraise here – hurtful overpraise, with judges only bickering, if they bickered at all, among eachothers' mentoring abilities or song choices.
Will the contestants ever get to choose their own material on this show? Since boot camp, everything they've sung has been chosen by judges or producers, resulting in some truly oddball juxtapositions.
As on "Idol," there are a lot of examples of the R&B guy singing the country song, the dude singing the diva song, the folkie doing the rap song. And somebody sang "Superstar," the onetime "Idol" staple originally written by Bonnie Bramlett and Leon Russell and made into a hit by the Carpenters.
Many of the songs shared similar arrangements – with brooding, piano-backed slow verses making way for big loud chorus. It's a dynamic that works well in pop but seemed rushed and unfinished within the 90 second limit.
Standouts included Melanie Amaro's "Desperado"; Stacy Francis' show ending "Up to the Mountain" (MLK Song)" from Patty Griffin (a return to church that Simon had suggested), Chris Rene's "Superstar" (which moved to a disco beat and includd a rap) and Josh Krajcik unexpected version of Christina Perri's "Jar of Hearts."
Mostly, the singers were at the mercy of their mentors. Cowell gave Rachel Crow "Walking on Sunshine" and changed the chorus; L.A. Reid gave another couple of hip hop classics for Astro to rehash.
The groups – the weakest of the four categories because they were chosen by Abdul – were weakened further by some of her choices: ridiculous fashion choices for Lakoda Rayne (they each wore something reflecting the season), a tuneless "Rhythm Nation" from Stereo Hogzz and just a weird version of "Kids in America' by the "Glee" wannabes of InTENsity.
It will be interesting to see how viewers see the competition and who will go first. I'm guessing the elderLeRoy Bell, who sang Lonestar, or Astro, who isn't a singer at all.