It was Lindsay Lohan who had asked if she could return to host "Saturday Night Live" as a way to try and revive again her once-promising career which had been languishing in courtrooms, tabloids and druggy nightclubs 'til now.
She doesn't look all that great – some work done on her young face and a permanent grin makes her look more like Tatum O'Neal in her post trauma plastic.
And she was pretty terrible to boot – reading badly off of cue cardsand tripping over words, especially in yet another variation of that "Scared Straight" sketch that's always so wordy to begin with.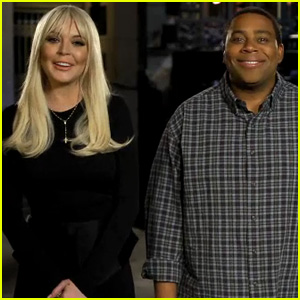 Even guest stars – from Jimmy Fallon to Jon Hamm – couldn't help her out. The use of Hamm in the opening monologue particularly sapped the surprise he could have had when he showed up a second time alongside Bobby Monyhan's Snooki impersonation on "Weekend Update."
It was one of those episodes of "SNL" where the guest disappears for a while, and later sketches devolved into bad little ideas – a teen delinquent movie where someone keeps getting hit by a car or a "rude Buddha" that was offensive to non Buddhists as well.
Hey, at least the musical guest Jack White was pretty good.