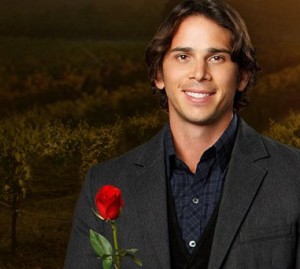 The weird season of "The Bachelor" (ABC, 8 p.m.) ends with the usual two hour blitz – two hours of hemming and hawing until floppy-haired Ben Flajnik decides between Lindzi Cox and the notorious Courtney Robertson. That he's kept the off-putting model Courtney in the mix this long despite the warnings from the other women and her own unpredictable nature, then he'll probably choose her in the end as well.
Either way, he'll talk about it for another hour on "The Bachelor: After the Final Rose" (ABC, 10 p.m.), bumping "Castle."
They are really taking their time with the battle rounds on "The Voice" (NBC, 8 p.m.) and will likely continue to do so on tonight's two hour episode.
Seems like Ivy's on the brink of losing her Marilyn role on "Smash" (NBC, 10 p.m.).
An episode of "Alcatraz" (Fox, 9 p.m.) is about the only other new scripted thing on what is otherwise a night of reruns.
Would you buy your fresh eggs from a hoarder? One is featured on tonight's "Hoarders" (A&E, 9 p.m.).
It's the tale of the drunk DJ on "Intervention" (A&E, 10 p.m.).
An old doll hospital is the perfect creepy toch for "Pretty Little Liars" (ABC Family, 8 and 10 p.m.).
The new series "The Real Skinny" (TLC, 10 p.m.) looks at the problems of people dealing with excess skin problems brought on by sudden weight loss due to gastric bypass surgery.
UFC star Tito Ortiz drops by for the season finale of MTV's "Caged" (MTV, 11 p.m.) where mixed martial arts fighters have been battling for a slot in the big leagues.
"America the Wild" (Nat Geo Wild, 9 .m.) moves into its regular time slot with a visit to Arizona.
Too many films about Sarah Palin? How about one about Valerie Plame? Naomi Watts stars in the 2010 "Fair Game" (Showtime 2, 8 p.m.).
The "Ryan Dunn Tribute Special" (MTV, 8 p.m.) plays one more time before "Jackass 3.5" (MTV, 9 p.m.) in which he appeared. He died in a car crash last June.
The death of Grandma Helen leads to a brief reunion of father and son on "American Chopper: Senior vs. Junior" (Discovery, 9 p.m.).
The 19-film, month-long Monday night salute to the British New Wave on Turner Classic Movies continues with "A Kind of Loving" (TCM, 8 p.m.), "The L-Shaped Room" (10 p.m.), "The Loneliness of the Long Distance Runner" (12:15 a.m.), "A Taste of Honey" (2:15 a.m.) and "Girl with Green Eyes" (4 a.m.).
Finished with your men's basketball brackets, yet? Good, start on the wome, following the NCAA Women's Basketball Selection Special (ESPN, 7 p.m.).
NBA action includes Knicks at Bulls (ESPN, 8 p.m.) and Celtics at Clippers (ESPN, 10:30 p.m.).
The professional soccer season is under way with Philadelphia at Portland (ESPN2, 9:30 p.m.). In hockey, it's Ducks at Avalanche (NBC Sports Network, 9 p.m.).
Daytime Talk
Kelly Ripa: Nicole Richie, Cee-Lo Green, Jason Rosado, Kyle MacLachlan. The Talk: Kaley Cuoco, Paul Bartolotta (rerun). Ellen DeGeneres: Jason Segel, Jennifer Morrison, Cirque du Soleil.
Late Talk
David Letterman: Will Ferrell, Jon Bernthal. Jay Leno: Jessica Simpson, Adam Carolla, Soja. Jimmy Kimmel: Dr. Phil McGraw,Keane. Jimmy Fallon: Joan Rivers, Stacy Keibler, Cults (rerun). Craig Ferguson: Leslie Bibb, David Milch. Tavis Smiley: Peggielene Bartels (rerun). Carson Daly: Christina Milian, . Flay, Speakers (rerun). Jon Stewart: Grover Norquist. Stephen Colbert: Katherine Boo. Conan O'Brien: Jonah Hill, John Noble (rerun). Chelsea Handler: Stanley Tucci, Ali Wong, Fortune Feimster, Heather McDonald.